Communication and Expressive Arts
These projects help develop your skills in communications and the arts. From photography and public speaking to scrapbooking, these projects will enhance your abilities to communicate effectively with others in a variety of media and from positive relationships. Some of these projects can evolve into careers. Most can become lifelong hobbies that enrich one's life.
Communication contests allow 4-H members to share what they have learned, teach others, and to share ideas and concepts. Communications in this manual have been divided into contest categories: Demonstration and Illustrated Talks, Prepared and Impromptu Speeches, Career Communication, Published Videos, and Promotional Presentations and Commercials.
Learn more about this excellent resource.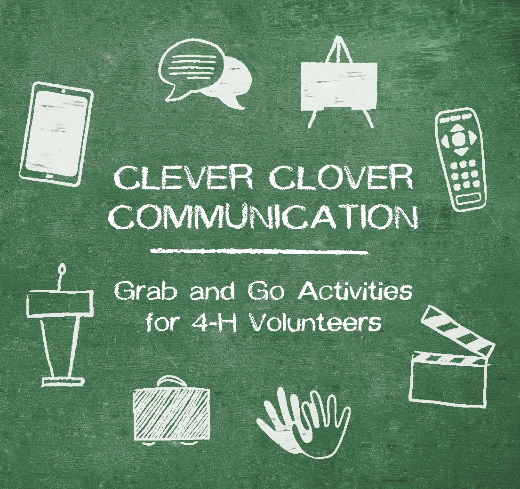 Interactive grab and go lessons for club leaders, extension agents and junior leaders.