The Utica Sapphires, Stanford Scramblers and Geyser Lucky Clovers 4-H clubs all call Judith Basin County home.
Important Announcements
2023 Fairbook Ads have been distributed to club leaders. Ads are due March 17, 2023.
District 4 is excited to host 4-H Rec Lab March 17-19, 2023 in Culbertson, MT. The theme for Rec Lab this year is Rendezvous 4-H based on the local area history of the fur trade. We are planning an exciting and fun event!! Registration will be opening on January 20, 2023.
The January 2023 edition of the 4-H Newsletter is here!
Youth leadership development means giving young people the skills and experiences they need to become change agents in their communities.
Youth leadership is part of the youth development process and supports the young person in developing leadership skills.
January 2023 Calendar
Sunday

Monday

Tuesday

Wednesday

Thursday

Friday

Saturday

1

Happy New Year

2

County Dog Clinic

4-h Legislative Breakfast and Citizenship Seminar Registration Due

3
4
5

6

2023 Rec Lab Proposals Due

7

Helena Archery Shooting Invitational

8

Billings - '23 MT Fair Beef Tagging

4-H Youth Leadership Academy Workshop

9

10

Utica Sapphires Club Meeting

11
12

13

Winter Livestock Judging at Stevensons Sale Barn

Custer Co. Shooting Sports Invitational

14

Custer Co. Shooting Sports Invitational

15

JB Co. Fair Beef Tagging due

4-H Citizenship Seminar

16

4-H Citizenship Seminar

4-H Legislative Breakfast

17

4-H Legislative Breakfast

18
19

20

Rec Lab Reg. open

21
22
23
24

25

Winter Fair Livestock Judging and Youth Beef Show Registration Due

26

27

Winter Fair Ag Ambassador Contest

28

Winter Fair Ag Ambassador Contest

Winter Fair Fun Dog Show

Winter Fair Rabbit Show

Winter Fair Livestock Judging

29

Winter Fair Youth Beef Show

30
31
Visit the Events page for details on January and other upcoming events.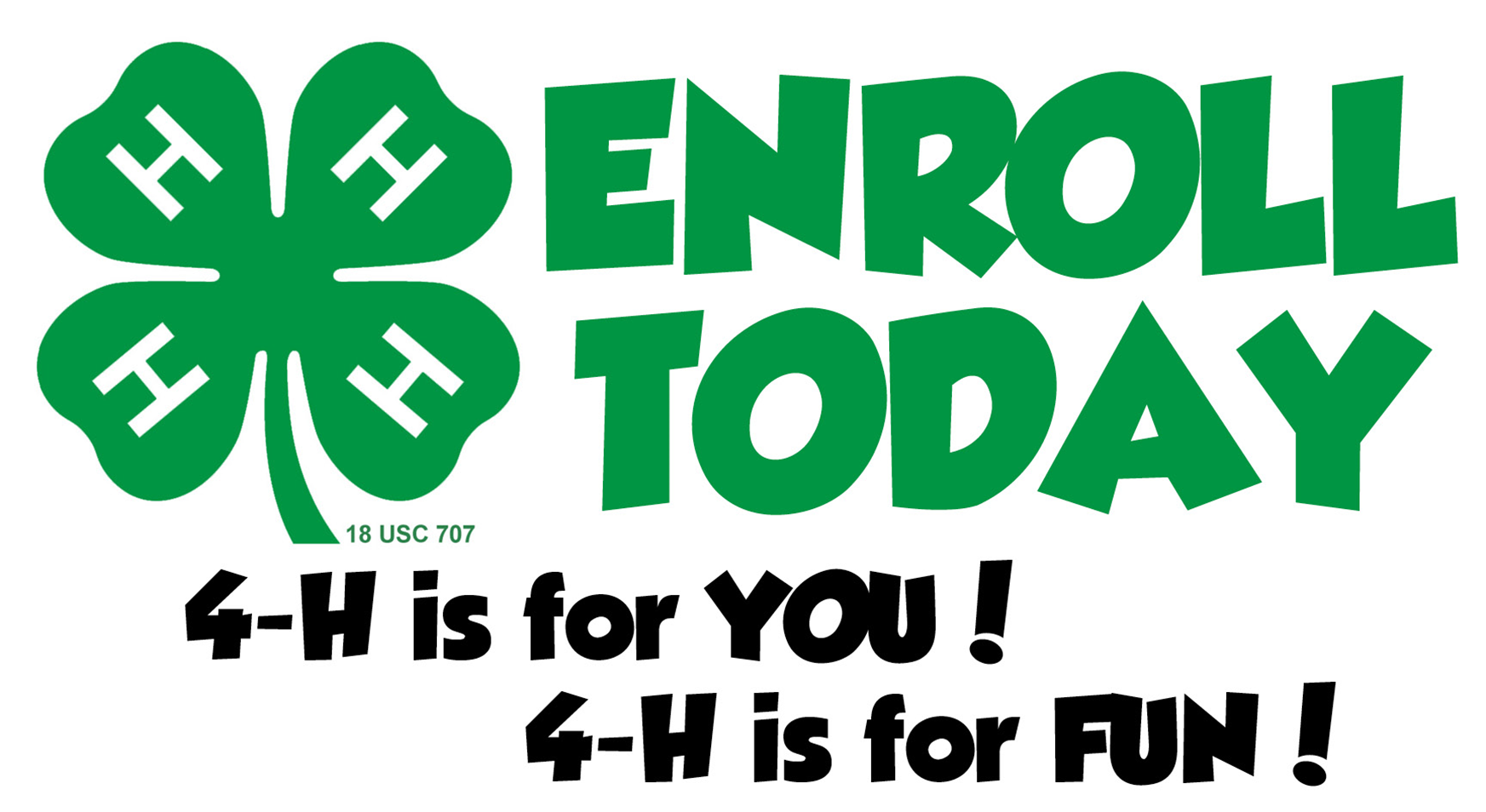 Enrollment for the 2022-2023 year is open! Please visit the Visit the Zsuites enrollment page to complete your enrollment. Please have your online enrollment complete by November 30, 2022.
Returning 4-H Family Cheat Sheet
About 4-H
4-H is one of the largest youth organizations in the United States. With more than 6 million participating youth there are clubs in every county of every state. Adult leaders and volunteers work with youth (ages 5-19) in a variety of settings including schools, day camps, overnight camps, after school clubs, and other learning environments. They teach these youngsters life skills and provide opportunities for them to practice and use the tools they learn. They also teach them how to meet their own needs and those of the community in positive ways. The variety of projects offered allow young people to develop skills that will help them succeed and reach their full potential throughout their lifetime.
Montana 4-H
4-H is the largest out-of-school youth program in the state of Montana. There are nearly 20,000 youth who participate in over 200 programs and learning experiences in all 56 Montana counties. The opportunities are broad in the Montana 4-H program. Youth can explore leadership, citizenship, international opportunities, agriculture, conservation, sewing, quilting, baking, child development, aerospace, robotics, welding, woodworking, shooting sports and even snowmobiling, just to name a few.