The Utica Sapphires, Stanford Scramblers and Geyser Lucky Clovers 4-H clubs all call Judith Basin County home.
Tween Camp Registration is now open through June 1. This camp is open to all 4-H members in 6th, 7th and 8th grades. Registration forms and payment (payable to Fergus/Petroleum 4-H) should be sent to the Fergus Co. Ext office at the address listed on the registration form. Tween Camp Georgetown Adventures Flyer Tween Camp Georgetown Adventures Registration Form
The Colt Reisig Memorial Project Scholarship applications are now being accepted until June 1, 2023. This Project Scholarship is open to Judith Basin Co. 4-H members who are in at least their 4th year of 4-H, enrolled in a small or large animal project and must be able to write without parental instruction.

May 2023 Calendar
Sunday

Monday

Tuesday

Wednesday

Thursday

Friday

Saturday

1

2
3
4

5

Cascade Co. Horse Camp

6

Cascade Co. Horse Camp

7

JB Co. Quality Assurance Training

Scramblers Club Mtg.

8

9

Sapphires Club Mtg

10

11

12

Jr. Camp Reg. Due

13

14

Mother's Day

15

JB. Co. Fair Sheep/Goat Tagging due

16

17
18

19

20

Geyser Graduation

Stanford Graduation

21

Hobson Graduation

22

23

24

25

Lucky Clovers cemetery clean up day

26

27

28

29

Memorial Day - Ext. Office closed

30
31
Visit the Events page for details on March and other upcoming events.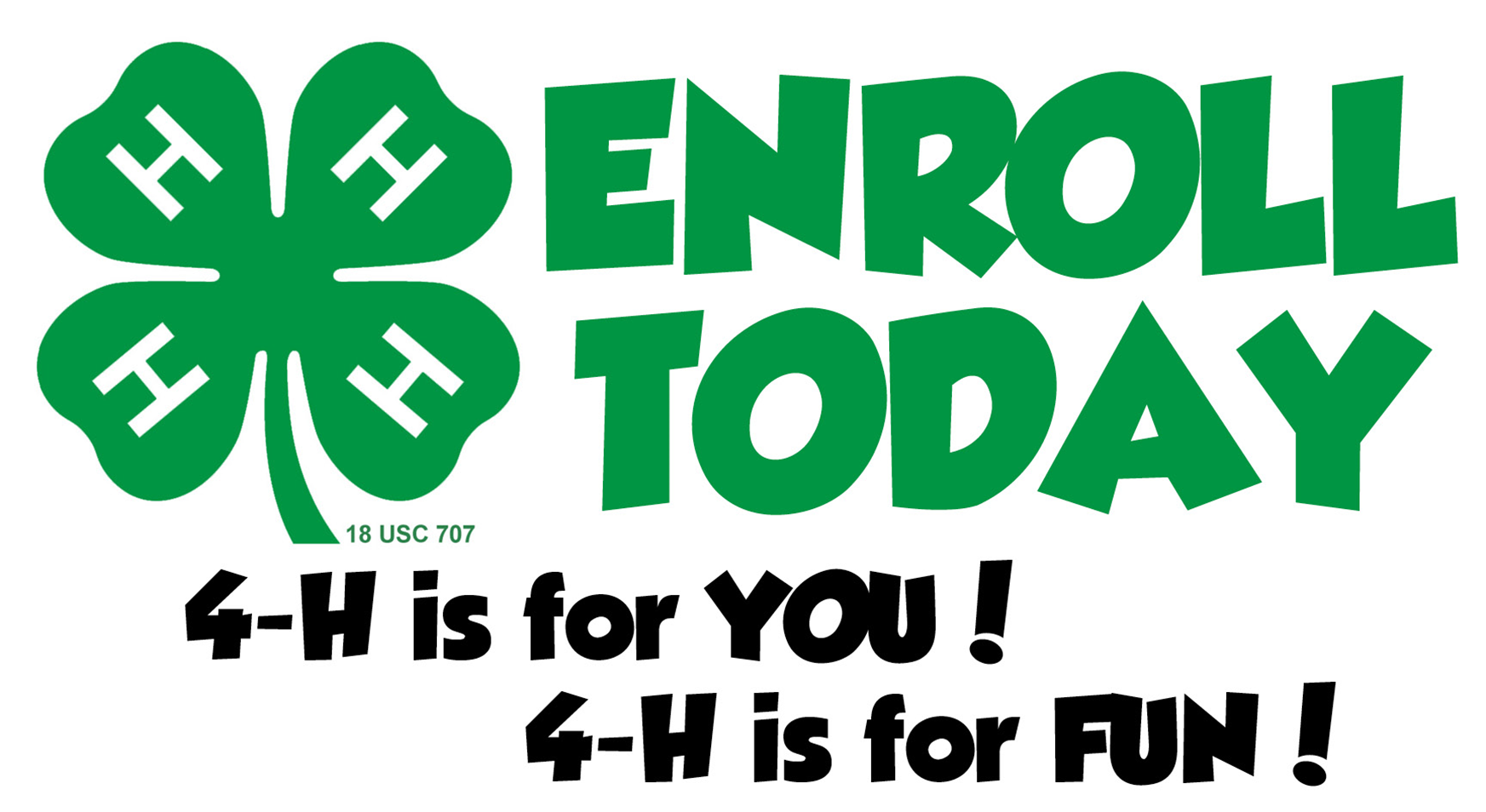 Enrollment for the 2022-2023 year is open! Please visit the Visit the Zsuites enrollment page to complete your enrollment. Please have your online enrollment complete by November 30, 2022.
Returning 4-H Family Cheat Sheet
About 4-H
4-H is one of the largest youth organizations in the United States. With more than 6 million participating youth there are clubs in every county of every state. Adult leaders and volunteers work with youth (ages 5-19) in a variety of settings including schools, day camps, overnight camps, after school clubs, and other learning environments. They teach these youngsters life skills and provide opportunities for them to practice and use the tools they learn. They also teach them how to meet their own needs and those of the community in positive ways. The variety of projects offered allow young people to develop skills that will help them succeed and reach their full potential throughout their lifetime.
Montana 4-H
4-H is the largest out-of-school youth program in the state of Montana. There are nearly 20,000 youth who participate in over 200 programs and learning experiences in all 56 Montana counties. The opportunities are broad in the Montana 4-H program. Youth can explore leadership, citizenship, international opportunities, agriculture, conservation, sewing, quilting, baking, child development, aerospace, robotics, welding, woodworking, shooting sports and even snowmobiling, just to name a few.