About Diversity and Inclusion in University Student Housing
University Student Housing is committed to making the residence halls a welcoming place where each person has an equitable place within the community. As such, University Student Housing provides the following support for any student that has questions or concerns about their housing assignment.
We offer a variety of living options on-campus for residents to select from including co-ed and single gender residence halls. University Student Housing works with our partners at the Diversity and Inclusion Student Commons to ensure that students have access to resources and support throughout the University. In order to provide support to students who, for whatever reason, need or request special accommodations due to gender identity/expression, University Student Housing needs to know that a student requires such accommodations. University Student Housing staff are also concerned with the roommate matches and take careful considerations with all of our roommate assignments. If you do not have a strong feeling about who your roommate is, we would ask you to contact University Student Housing to make additional notes to your application about the type of roommate you are willing to live with.
Any willful attempt to repress, undermine, or otherwise damage any person or group constitutes a legitimate threat to the health and welfare of our community. Therefore, discrimination, harassment, intimidation, abuse, assault, verbal or written threats (direct or implied) will be addressed immediately, and dealt with seriously.
University Student Housing responds to prospective and current student housing needs on a case-by-case basis. Given the importance University Student Housing places on creating a rightful place for all residents, our staff works closely with students who bring different needs and wants to their residence hall experience. In many cases, we are able to make reasonable accommodations for students who identify needs. Housing assignments are made on a case-by-case basis, recognizing the variety of individual needs and preferences and the fact that spaces may be limited. As with any student who applies to live in the residence halls, we cannot guarantee that all preferences can be met.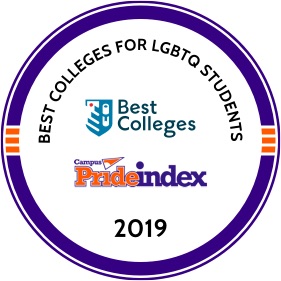 Montana State University was recently named the most LGBTQ-friendly college in the state of Montana. The university also increased its campus pride index score – an LGBTQ national benchmarking tool for colleges and universities to create safer more inclusive campus communities – to four out of five stars.
Frequently Asked Questions
Campus Resources
Training and Education Opportunities