Confluence is the annual magazine of the College of Letters & Science at MSU and is published once per year to highlight the accomplishments of the college. The magazine is distributed to alumni, friends and prospective students. Current and past issues of the magazine can be accessed below. Please call us if you'd like to receive a hard copy of the magazine and/or be added to our mailing list.
The magazine can also be read online or downloaded as a PDF on ISSUU.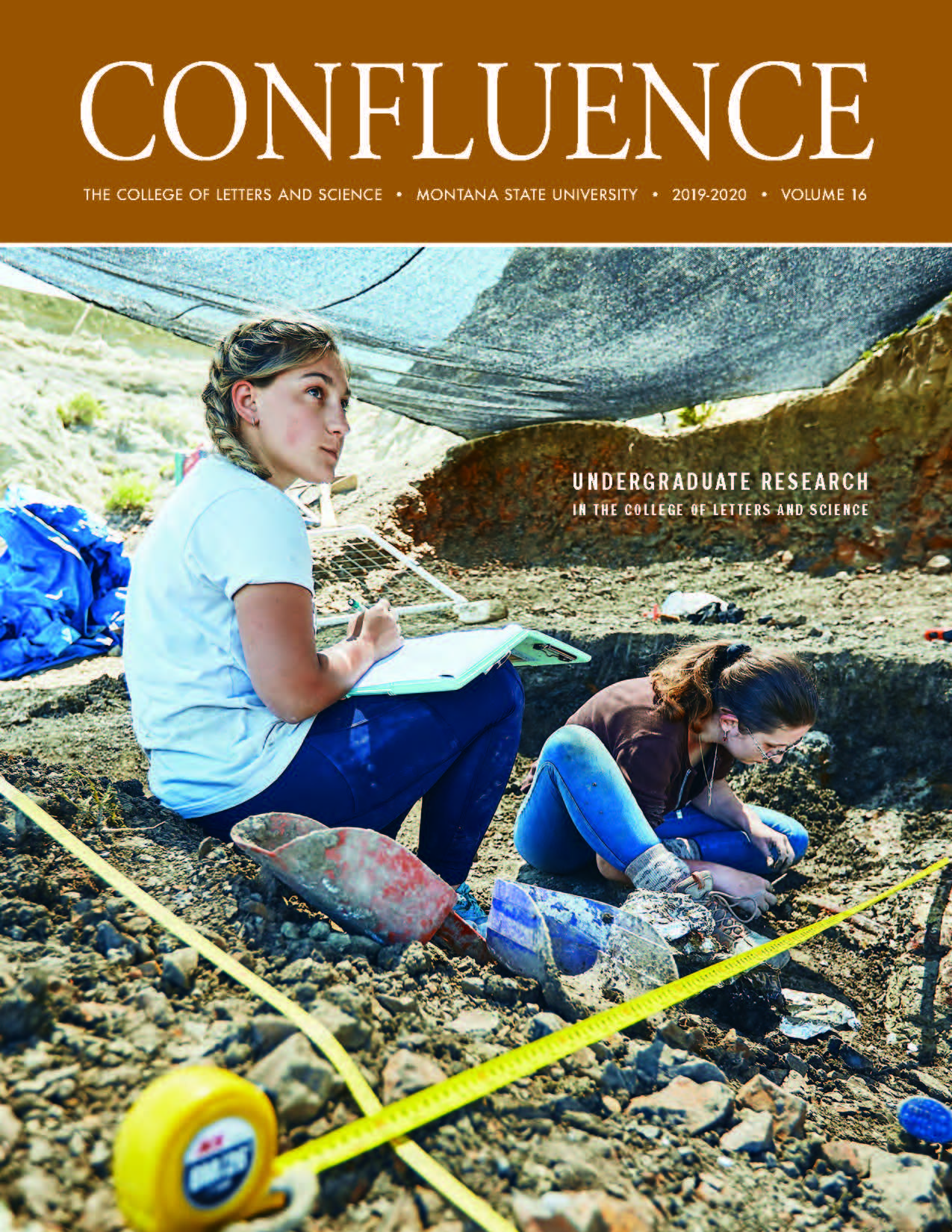 Undergraduate Research in the College of Letters & Science
Earth Sciences Duo Takes Snow Measurement to New Heights
Finding the Perfect Wave: Solar Eclipse Provides Unique Opportunity for Student to Study Gravity Waves
A Journey of Discovery: Undergraduate Researcher Investigates Human Emotions
Why History Matters: Professor Mentors Next Generation of History Scholars
Puzzling Out the Pieces: Ancient Fossils Give Students Hands-On Research Experience
Filling the Gap: Archaeology Field School Seeks Answers, Provides Experience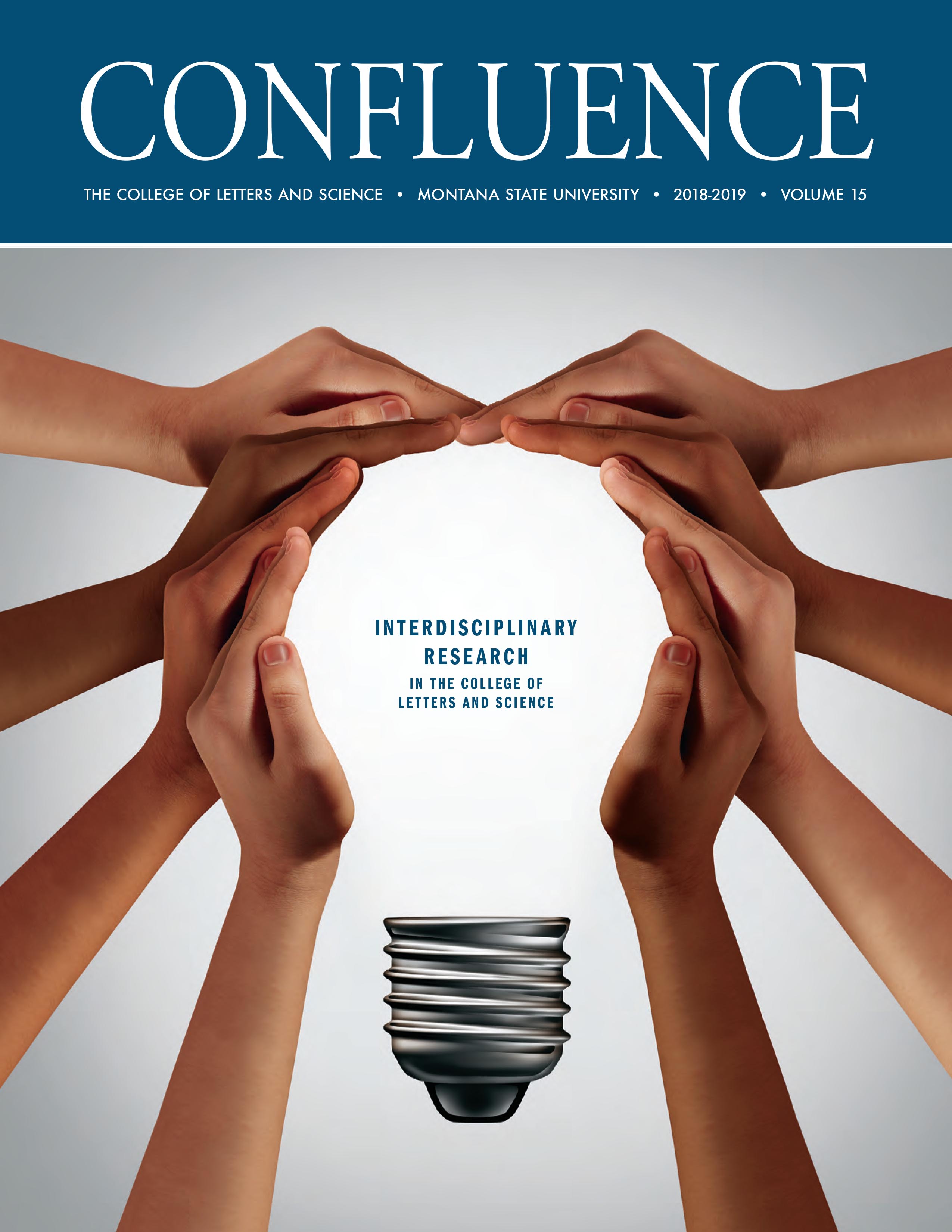 Interdisciplinary Research in the College of Letters & Science
Cause and Effect: Interdisciplinary Team Seeks to Stem the Spillover of Infectious Diseases
Risk vs. Reward: Researchers Study Decision-Making in Avalanche Terrain
The Skull Hunters: DNA Shows That Ancient Bighorn Sheep Similar to Modern Bighorn Sheep in Montana
Fighting Influenza: Psychologist and Immunologist Combine Forces to Improve Public Health
Victims vs. Heros: An Interdisciplinary Approach to the Study of Narrative-Based Risk Communication
Holistic Knowledge: Incorporating Cultural Concerns and Priorities in International Development Projects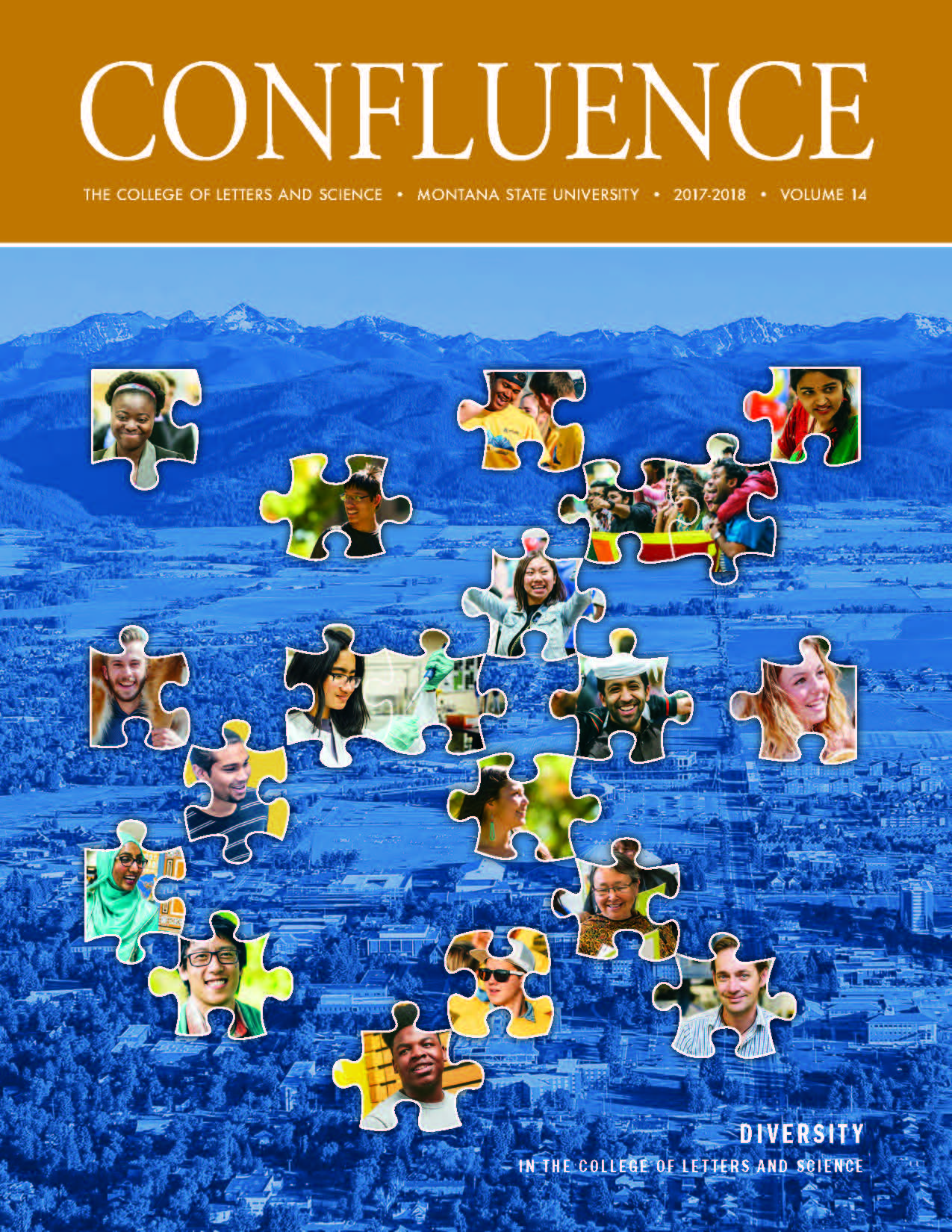 Diversity in the College of Letters & Science
In Her Own Time and Place: Mother of Six Earns Degree Through Liberal Studies' Online Program
2017's Oldest Graduate Makes It With a Little Help From Her Friends
Diverse Perspectives: Statistics Students From Africa Make Connections at MSU
Indigenous Influences: Native American Graduate Student Studies the Ecological Past of the Flathead Indian Reservation
Perceptions of Gender: Graduate Student's Research, Advocacy Making a Difference at MSU
A Mentor and Inspiration: Non-Traditional Student Earns Geology Ph.D.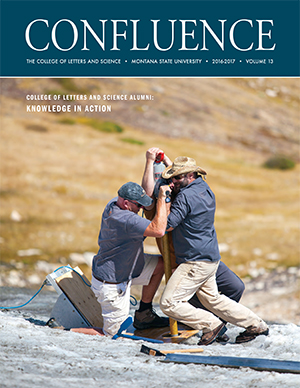 College of Letters & Science Alumni: Knowledge in Action
A Race Against Time: CLS Alumni Win Prestigious Prize for Ice Patch Archaeology
Aiming for the Moon: Two Women After Graduating Three Times from MSU
Being Human: Anthropology Alum Receives Fellowship to Pursue Doctoral Studies at Harvard
A Keeper of Knowledge: A Voice for the Land and People
Bringing Value to Society: Chemistry Alum Part of a Team Working on a Low-Cost Lung Cancer Screening Tool
Staying in the Treasure State: Liberal Studies Graduate Opens Hostel

East Meets West: American West Scholar Earns Prestigious Postdoctoral Environmental Fellowship at Harvard
Letters & Science: Studying the Lands and Peoples of the North American West
Travelin' Man: MSU Geographer Hits the Road to Study the People and Places of the American West

Writing the West: Place, Identity and Belonging

Life Support: MSU-Based Research Project to Help Forests Across the West

Indigenous Intersectionality: Native People, Economies, Land Management and Tribal Policy

Less Candy, More Vegetables: Women in Montana Support War Effort

Is Whitebark Pine Worth Saving: Political Scientiets' Survey to Evaluate Societal Value of Tree Species

The Dead Zone: MSU-Led Research Finds Cause for Decline of Missouri River Pallid Sturgeon
Letters & Science: Fostering Leadership Through Service and Engagement
Snow Science Research Team Uses Crowd-Source Data to Investigate Avalanche Risk
Bacteria, Fatty Acids and Homunculi, Oh My!
Matching MSU Students with Montana Communities for Meaningful Projects
Friends Program Welcomes International Students to MSU
Homelessness Matters to WRIT 101 Students
1988 Yellowstone Fires Oral History Project
MSU Graduate Student Engages the Community Through Citizen Science Projects
Letters & Science: World Class Scholars
MSU Scientist Recognized for Innovation in Brain Research
The Montana-Zambia Connection
MSU Physicist Shines
Michelle Meade Wins Fulbright to Australia
MSU Historian Wins Guggenheim Fellowship to Study Asbestos Poisoning
For MSU Graduate Student, Success is Rocket Science
MSU Statistician Receives Honorary Doctorate from Thailand University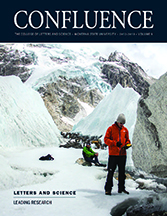 Letters & Science: Leading Research
Developing the Next Generation
Mountains and Minds
Cooley Lab: Renovation is a Boon for L&S Biomedical Researchers
Anthropologist's Research Leads to New Insights into Evolution of the Human Brain, Human Behavior
Montana to Antarctica: Statistician Helps Researchers Examine Diverse Ecological Questions
By the Numbers: Social Issues and Policy Making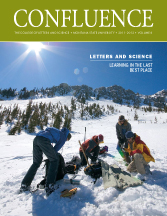 Letters & Science: Learning in the Last Best Place
Yellowstone National Park: A Hot Spot for Research and Learning
Revealing History: Unearthing Relics from the Crow Tribe's Past
Trout U: MSU Helps to Preserve Fisheries & Waterways
Teaching Native American History from a Native Viewpoint
Montana's Landscape for Dino Hunters and Snow Scientists
Letters & Science: A Student-Centered College
Native Pathways to Success
Bioscience Across the Pond
Career Advancement Within Reach
Bring Native American Studies to the World
Students Teach and Learn in Mali, Africa
Hands On: Learning by Doing in the College of Letters and Science
Microbiology Student's Research a Breath of Fresh Air
Touching on the Origins of Democracy
Students Get Their Hands Dirty
English Class Pays It Forward

Satellite Project Launches Student Opportunities
Putting Hope Into Action: At Home and Around the World
Lending a Helping Hand
Iron Men
Good Health, One Drop at a Time
Hablando Español en Bozeman
Health Partnerships: Building a Healthy Dialogue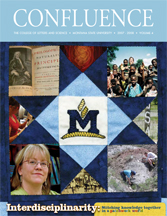 Interdisciplinarity: Stitching Knowledge Together in a Patchwork World
Prehistoric Mythmaking
Photodynamic Collaboration
The Economics of Global Warning
Making Connections: CLS 101 Provides a Foundation for Learning
Astrobiology: Collaborating on the Origins of Life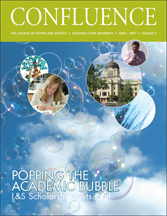 Popping the Academic Bubble: L&S Scholarship Gets Real
L&S and the Land Grant Mission of Practicality
Professor's Expertise Aids Pakistan
Growing High-Tech in the Gallatin Valley
Going Public: Creating A New Kind of Historian
Researchers Find Big Uses for Tiny Particles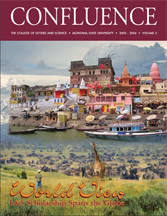 World View: L&S Scholarship Spans the Globe
Tale of Two Countries
Microbiologist Joins Fight Against Ganges Pollution
New Book Give French Immigrants a Voice
MSU Reaches Out to the Middle East
Exciting, Scary and Absolutely Wonderful: Travel Study Courses Take the Classroom Abroad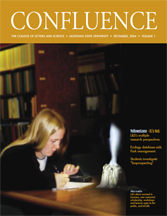 Yellowstone: Not Just a Pretty Place
Yellowstone Supports Wide-Reaching L&S Research
Yellowstone Science Has History of its Owen
Wildlife Studies Need Numbers Guys, Too
MSU Scientists Find Ancient Virus in Yellowstone
Integrated Ecological Science in Central Yellowstone