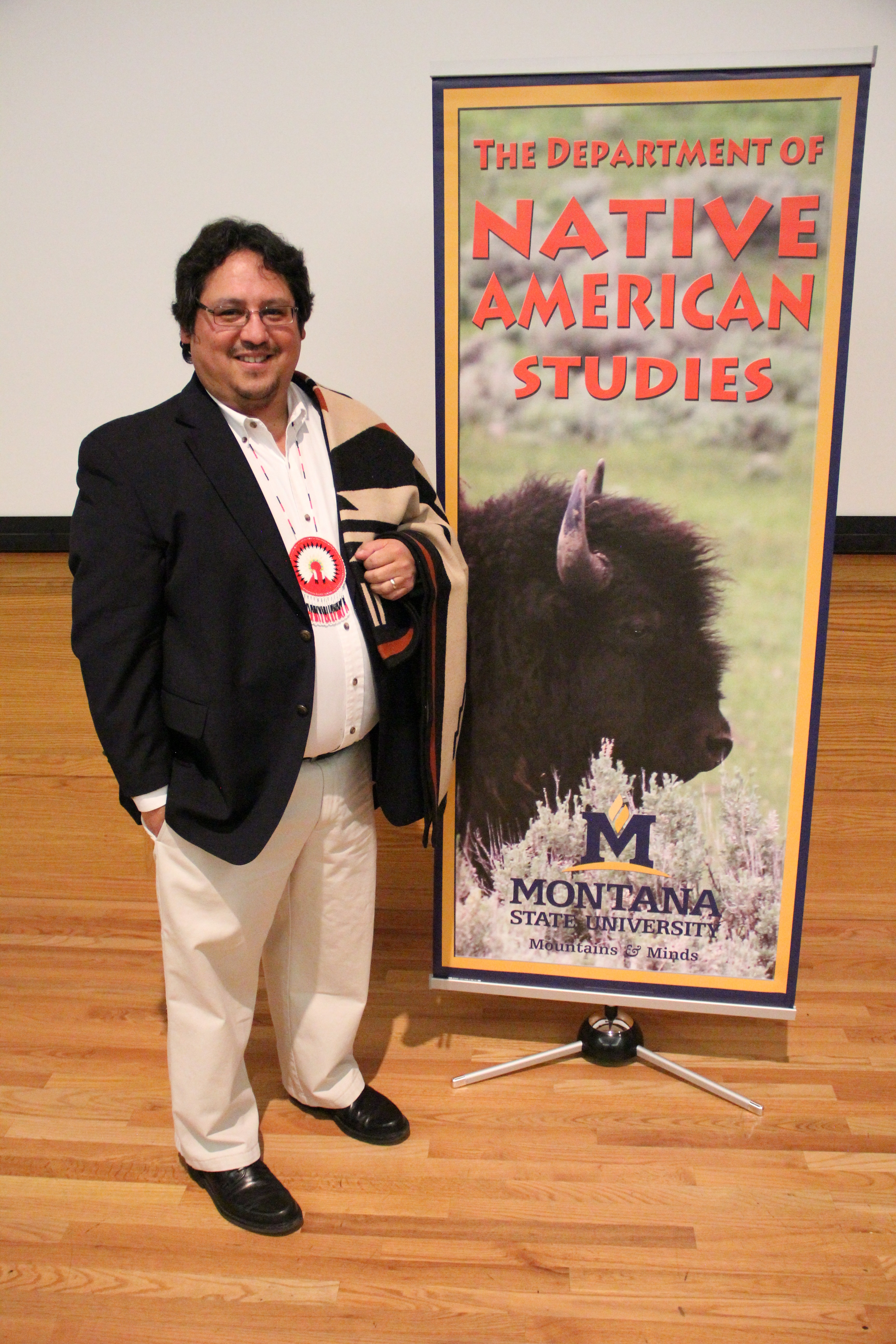 Katz Chair 2014-2015
Joseph P. Gone (Gros Ventre Nation of Montana) was the Katz Family Chair in Native American Studies at Montana State University from 2014 to 2015. Dr. Gone was visiting for one year from the University of Michigan where he teaches in the Departments of Psychology (Clinical Area) and American Culture (Native American Studies).
Gone, a graduate of Harvard College and the University of Illinois, has published more than 45 articles and chapters pertaining to the cultural psychology of indigenous community mental health.
He is the recipient of the 2013 Stanley Sue Award for Distinguished Contributions to Diversity in Clinical Psychology from Division 12 of the American Psychological Association. In 2014, he was named a Fellow of the John Simon Guggenheim Memorial Foundation.
Website: http://gonetowar.com/