Dear Bobcat parent and family members,
As the spring semester winds down, many campus traditions typically bring us together, such as the Student Leadership Dinner, where President Cruzado honors about 150 outstanding students for their contributions to ASMSU, Summer Orientation and AdvoCats. Vice President for Student Success Chris Kearns and I joined President Cruzado last week for this annual tradition - with a twist. On the menu for dinner this year was a made-to-order burrito with all of the traditional fixings, but it was packed to go. And, socially distanced, we gathered to celebrate the engagement of these students in the life of our campus. Because many milestone events this past year have been virtual, it was especially meaningful to be with the students last week and to thank them for their service in person.
With warmer weather and longer days, it is hard not to think of the upcoming summer here in Bozeman. Maybe your student is also thinking about staying in Bozeman for the summer and taking a few classes. Summer Session at MSU is a great way for them to catch up or leap ahead in the pursuit of their degree. It's also an opportunity to explore a new area of knowledge. MSU offers a variety of online and in-person summer classes, including the Bobcat 4x4, 6-week courses and 12-week courses. To see a list of available courses, please visit the online Schedule of Classes. Information about registering for summer school can be found on the Summer Session Course Registration webpage.
For Summer Session 2021, MSU is also offering the Summer Edge program, which offers non-resident students a tuition discount of over $1,000 for a three-credit course. The discount is available for both graduate and undergraduate non-resident students. For more information, please visit the MSU Summer Edge website.
If your student will need on-campus housing during summer school sessions, please visit Residence Life's Summer 2021 Housing webpage.
As the academic year ends, many of our students will be in transition with their housing. With the annual residential shuffle comes the accumulation of unsightly curbside clutter along the streets in Bozeman. To address this problem, MSU teams up with the city of Bozeman for the "Don't Curb Your Crap!" program.
From April 19 through May 14, MSU students can arrange for bulky items such as couches, mattresses or other large furniture to be picked up and disposed of for free. To arrange a pickup, students must fill out a form on the city's website to confirm their enrollment, provide a description of the item and list its location. If your student is moving this spring, please encourage them to take advantage of this great program.
Lastly, we are urging as many people as possible to get vaccinated against COVID-19. On April 19, MSU President Waded Cruzado sent a letter to students reminding them that vaccinations are available at our own University Health Partners and at the local Bozeman Health clinics and through the Gallatin City-County Health Department. All have appointments available in large numbers, so please encourage your student to sign up today. Even if they will have to get the second dose of the Moderna or Pfizer vaccine back at home this summer, public health officials are still recommending getting the first dose now, since it provides a significant degree of immunity to the virus. There has never been a better time to get vaccinated!
Sincerely,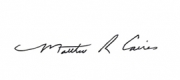 Matthew R. Caires
Dean of Students