Dear Bobcat parent and family members,
We've been experiencing typical spring weather in Montana -- warm and sunny one day and cold and snowy the next. My garlic and daffodils are now two inches above ground, but you wouldn't know it after the four inches of wet snow this weekend. Although the signs of spring are subtle in this part of Montana, they are there, signaling the approach of summer and the end of the academic year.
As the end of the semester approaches, many of our students will be in transition with their housing. At times, with the annual residential shuffle, there comes the accumulation of unsightly curbside clutter along the streets in Bozeman. Each year MSU teams up with the city of Bozeman for the "Don't Curb Your Crap!" program to address this challenge.
During May, MSU students can arrange for bulky items such as couches, mattresses or other large furniture to be picked up and disposed of for free. To arrange a pickup, students must fill out a form on the city's website (beginning May 1), and provide a description of the item and list its location.
In addition, MSU's Office of Sustainability is promoting the responsible reuse of clean and functional items by encouraging students to list their unwanted items as for sale or available for free. MSU will even help spread the word to help items find a new home. Here's how:
1. Submit the city's "Don't Curb Your Crap" online form.
2. Post an Instagram story: Snap a picture of the discarded item, include the nearest street intersection for a location, tag @msusustainable, and the MSU Office of Sustainability will share it on their account.
3. If someone doesn't claim it first, the @cityofbzn crew will come to pick it up for free.
If your student is moving this spring, please encourage them to take advantage of this great program and help keep our community safe, healthy and beautiful.
For students who will be in the Bozeman area this summer, I'd like to plug the Summer Session at MSU one more time. The Summer Session program offers a variety of opportunities for students to advance or complete their educational goals. They can choose traditional 6-week or 12-week courses, or Bobcat 4x4s, which are courses that meet four days a week for four weeks in May, June and July.
To see a list of courses available, your student can check out the online Schedule of Classes. For additional information, visit the Summer Session Course Registration webpage.
And don't forget that non-resident students may be eligible for our MSU Summer Edge program, which extends non-resident students a tuition discount. Please note the FAQs for details and restrictions.
Finally, as the end of the semester and finals week approaches, stress levels rise among students. We're pleased to announce that after a two-year COVID-related hiatus, one of our most popular programs, Intermountain Therapy Animals, is back. Sponsored by the Honors College, therapy dogs will be available on May 3 for petting, hugs, secret sharing, photos and general good feelings. Handlers will accompany and watch out for the dogs and visit with the students.
Intermountain Therapy Animals' home office is in Salt Lake City, and the Bozeman group has been active for almost 25 years. Local teams include dogs and cats and sometimes a donkey. They visit nursing homes, assisted living facilities, libraries, schools, hospitals and other places where animals can provide comfort and companionship. Please recommend to your student that they check out the full list of activities dedicated to reducing stress.
Warm regards,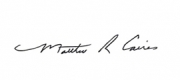 Matthew R. Caires
Dean of Students
P.S. I want to welcome Lucas Oelkers and Bella Roccisano to their new leadership roles as ASMSU president and vice president, respectively. Lucas grew up in Culbertson and Bella is from Billings. Our ASMSU student government is in good hands with these two student leaders in the executive roles.