Dear Bobcat parent and family members,
We received more good news this week from Governor Bullock easing a number of the provisions in his stay at home directive, with a gradual reopening of business and services in Montana. President Cruzado also announced last week that we are developing plans to cautiously resume in-person staffing and office operations on campus. This new information has allowed Residence Life to release its plan to permit students to start the process of retrieving their belongings from the MSU residence halls.
In accordance with the social distancing and stay-at-home directives in Montana, Residence Life has laid out several options for students who still have belongings in the Residence Halls. The following information was emailed to students on Friday night. The first step in this process will be for students to complete this required Resident Storage and Retrieval of Items Request form.
Because of the Governor's 14-day quarantine rule for anyone traveling to Montana from another state, we are limiting access to the residence halls to students and parents who are currently in Montana.
For students (and parents) currently outside Montana, there are a number of options listed on our website for you as well, but returning to Montana to retrieve personal belongings is not an option at this time. Hopefully, later this summer, as we continue to "flatten the curve," the current restrictions will change and we can invite our parents and students from out of state to come to Bozeman in order to pick up their belongings. Please visit the Residence Life webpage to learn more about the options available for you during this time.
This is not the way any of us expected to finish Spring 2020, and we know that this spring is like no other time during our lifetimes. Many of our students are struggling as they end the school year and the losses they are experiencing, and we know some are grappling with other conflicting feelings internally. Our Counseling and Psychological Services (CPS) is offering support tailored for students as they deal with these issues. CPS also has support tools on how to stay connected safely while managing the emotions that come as a result of the coronavirus pandemic.
I want to thank all of you parents and family members for your incredible patience over the last two months. Please do not hesitate to reach out if we can offer you or your student further direction and support.
In blue and gold,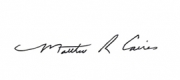 Matthew R. Caires
Dean of Students