Dear Bobcat parent and family members,
I heard back from so many of you last week about the news that MSU's Spring Commencement has been moved to December 19th, and I want to thank each of you for your understanding and support of this decision. We are ecstatic to have our parents and family members join us in December when we will fully celebrate their graduating student's achievements. Our staff is also incredibly busy planning the virtual celebrations for our graduating students that will occur in May 2020, including a personalized "Commencement in a Box" that will come directly to your student. You can find additional information about each College's virtual celebration on our website.
Many of you from out of state also had questions about the status of essential services and the Governor's Stay at Home directive. Governor Bullock has indicated that he will be extending his order until April 24 and may extend it again based upon the status of community spread of the virus.
At Montana State University, President Cruzado, Provost Mokwa and I have each directed our students to stay at their place of residence during this time. Under the Montana directive, similar to those in at least 40 other states, people can leave their home to get fresh air, buy groceries, medicine and other necessities. Beyond basic necessities and a dire emergency, students must stay home and practice social distancing to protect themselves and others as much as possible.
Many of our students are outdoor enthusiasts and enjoy backcountry skiing, hiking or riding their mountain bikes. All of those activities are fun and contribute to their physical and mental health. But, all outdoor activities should be done with a minimum distance of at least six feet between their friends at all times. It's also crucial for us all to minimize our risk of injury when enjoying outdoor pursuits at this time when medical care providers and facilities may be overly taxed.
In my email message to students last week, I called for their commitment to these expectations and reminded them that MSU's code of student conduct requires them to live up to high standards. Staying at home and minimizing social contact is simply the right thing to do right now, and I know that our students are up to the challenge.
One aspect of Governor Bullock's directive that has directly impacted many students is the ability to retrieve belongings from their residence hall rooms. To ensure the safety of our students, and to protect our staff, we are not allowing any access to our residence halls at this time. Staff in Residence Life are doing everything possible to retrieve essential items and to forward mail to students. All students' belongings are safe and secure, and staff from Residence Life will email students describing a plan to retrieve their belongings once it is safe to resume operations. Any additional questions about retrieving personal belongings can be directed to James Tobin via email at [email protected]. If you or your student have questions or concerns regarding housing for the future, please address those inquiries to the following email: [email protected].
We know that this pandemic is also creating anxiety for our students and their families, especially in terms of finances. The MSU Office of Financial Education has compiled a list of financial resources, and Vice President Chris Kearns and Financial Aid Director James Broscheit recently emailed this list to students. We are doing everything we can to bridge the gap and provide students essential support during this time. Please encourage your student to engage in this support.
I will be in touch again next Tuesday with more information about additional campus academic resources available online for your student and with details about the Pass/Fail option for students this spring. Please continue to respond with your questions, concerns and suggestions. You're all a part of our Bobcat family.
To your health,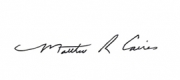 Matthew R. Caires
Dean of Students