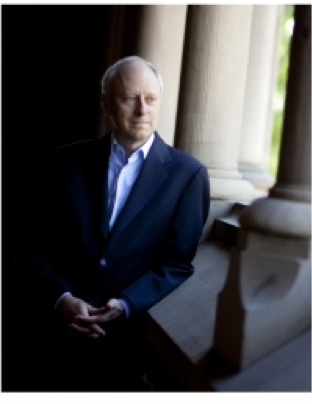 Dear Bobcat Parent and Family Members,
At the start of every academic year, MSU offers an inspired campus tradition for our incoming students called Convocation. If you look up the word convocation, you will find that it means an assembly of persons called together for a meeting in order to pursue a common purpose. MSU Convocation speakers in the past have included renowned speakers such as Condoleezza Rice, Bryan Stevenson, Yann Martel and Aron Ralston.
At this year's Convocation, August 23, Harvard professor and best-selling author, Michael Sandel, will be our featured speaker. Dr. Sandel is known as a "rock star" for his highly interactive lectures. This year, he will explore themes of moral justice during his lecture, "What IS the Right Thing to Do?"
If you're planning to help your student with move-in or you live in Gallatin Valley, I highly encourage you and other family members to attend this special event. To find out more and to reserve your tickets, please visit the MSU 2018 Convocation website.
MSU Convocation is just one of 15 signature events offered for students during the first three weeks of school. We call these programs MSU Debut, and all of them are free of charge for our students. Your student won't want to miss our Welcome Back BBQ, Catapalooza, SUBtacular, and the annual "M" Photo.
MSU Debut events are designed intentionally so your student will make connections, meet new friends, and find engagement opportunities on campus. When students attend these events and become engaged in our student-life experience, we find they get better grades and graduate on time.
If you do attend MSU Convocation, I'd love to hear your thoughts about the event. You are welcome to reply to my emails directly or reach me at [email protected]
Kind regards,
Matthew R. Caires,
Dean of Students
P.S. Another great way for first-year students to become engaged is to find a student-mentor on campus. We offer a great mentoring program called the Sophomore Surge. Encourage your student to attend the Ice Cream Social on August 28th at 4:30 p.m. in the Strand Union to find out more
Bobcat Parent & Family Program
174 Strand Union Building | P.O. Box 174220 | Bozeman, MT 59717
www.montana.edu/parents | [email protected] | 406-994-7359