Dear Bobcat parent and family members,
Well, we've made it to the end of Fall 2021. I am so proud of your student for finishing the fall semester of 2021! While this semester saw the return to a semblance of normalcy initially, the impacts of COVID-19 and pandemic-related protocols made things challenging as the semester unfolded.
Our students' resiliency and determination to forge ahead on their journey toward earning a degree is truly inspiring. Thank you for your continued partnership, dedication, and care, all of which are critical in facilitating your student's success.
I wrote about this last week, but it's important, so I will mention it again. MSU provides free long-term parking for vehicles over the semester break, but only in designated lots. Questions about parking can be directed to 406-994-1723 or [email protected]. Information is online at montana.edu/parking/parkingimpacts.html.
As we look ahead to spring semester 2022 (classes begin Wednesday, Jan. 19), here are a couple of topics you might discuss with your student while they are home during the winter break:
Ask about the classes they've registered for. Registration for the spring semester opened for all students in early November. If they haven't registered yet, the Office of the Registrar's

Registration Process

webpage offers all the resources to guide them.
Inquire if they've applied for scholarships yet. If not, remind them how straightforward it is to apply now through

Cat Scholarships, our centralized scholarship application portal. Deadlines for many scholarships are rapidly approaching.
This is my final message this semester, and I want to thank our parents and family members for reading and responding to my email messages throughout the fall. We appreciate all the feedback, patience, and kindness expressed by so many of you out there.
In case you missed any of these communications or want to go back and find a link to a resource, we've posted the communication series online.
We'll take a break for now over the holidays and be back in touch as we gear up for spring semester 2022.
Happy Holidays to you and yours!
Take care,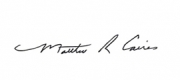 Matthew R. Caires
Dean of Students
Bobcat Parent and Family Program, Montana State University
174 Strand Union Building | P.O. Box 174220 | Bozeman, MT 59717
www.montana.edu/parents | [email protected] | 406-994-7359
If you wish to be removed from this group's mailing list, click here to unsubscribe.