Dear Bobcat parent and family members,
It is with a heavy heart I share that our campus is grieving the loss of a student member of our community earlier this week. A junior studying natural resources and rangeland ecology from Freedom, Wisconsin, died in a tragic skiing accident at Bridger Bowl on Tuesday. Our hearts are with her parents and family members and all of the students impacted by this loss.
Now that we're six weeks into the spring semester, it's a good time to talk with your student about how they're doing in their classes and see if they might need some support. If your student is struggling in their classes, they don't want to wait too long to seek help because, as the semester progresses, it will become harder and harder to turn things around. Students need to know that asking for help is a sign of strength and confidence, not weakness or lack of skill. The sooner students build a supportive team and expert network around them at MSU, the more successful they will be.
Our excellent team in the Allen Yarnell Center for Student Success (AYCSS) is available to connect students with resources and information to support persistence and academic achievement. The AYCSS offers Success Advising, Peer CATalyst Mentoring, SmartyCats tutoring, Career Coaching and Financial Education, which are free and confidential for all students. The AYCSS team can also connect students with our campus partners in the Math Learning Center, Writing Center, academic help centers, and others. Please make sure that your student is aware of the resources available through the AYCSS and encourage them to reach out if they need academic support.
Speaking of student success, every February, MSU celebrates the top forty graduating seniors and their chosen campus mentors with Awards for Excellence. Students are nominated by faculty and staff across campus based on academic achievements, extracurricular activities, and service to the university and the Bozeman community. Each student recipient is then invited to select a faculty or staff member who has influenced them most during their time at Montana State. The 39th annual Awards for Excellence was held virtually on Tuesday, Feb. 16, and a recording of the event is available to view online.
This is the time of the year when students start making plans for housing for the summer and the next academic year. My office is partnering with the city of Bozeman, the city's Good Neighbor Committee and College Pads, an online link to off-campus properties, to host the third annual off-campus living resource fair on Tuesday, Feb. 23. The fair provides students who are considering living off-campus for the first time with connections to local resources and education about the services and expectations that go with living in Bozeman. The resource fair will be held virtually from 10 a.m. to 4 p.m. Please encourage your student to register and attend the fair. MSU's Off-Campus Living website is also an excellent resource.
Finally, much of our communications during the past year have focused on the health and safety of our campus community as it relates to COVID-19. However, I also wanted to provide you with information about our policies and procedures for reporting crimes and other emergencies on campus, as well as the numerous safety programs designed to prevent injuries or other dangerous incidents. This information is provided in our Annual Security and Fire Safety Report. I encourage you to review this report and let me know if you have any questions, concerns or feedback.
An important component of our campus safety program is the MSU Safe Cats app. Each semester, we make a concerted effort to inform all students about this campus safety app and encourage them to download it on their smartphones. The app links students to many of MSU's safety resources, including the MSU Care Alert, Friend Walk, information on what to do during a campus emergency, our Counseling and Psychological Services and much more. Parents and family members can also download the Safe Cats app to access the resources. You can find the app for Apple and Android phones in the App Store and Google Play store.
I hope you all are staying safe and warm with the severe winter weather blanketing much of the country.
Take care,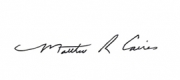 Matthew R. Caires
Dean of Students
P.S. Provost Mokwa announced yesterday that upon further consideration, the start date for fall '21 has been shifted a week later to Wednesday, Aug. 25, 2021. This change affects other dates so please read his Feb. 17 message with all updates to the academic calendar.