Dear Bobcat Parent and Family Members,
Two weeks ago, I sent you an email chock full of university resources and academic support services. A few of you wrote back and told me that while you appreciate the efforts to inform parents about the services that MSU offers, you wonder if it isn't more important to send these messages out to students.
Well, moms and dads, you're exactly right, we do have a responsibility to inform our students. We use a number of creative strategies to communicate with them about campus academic resources, including the use of a variety of social media. Every other week, we also post signs out on Centennial Mall advertising the programs and services in our Allen Yarnell Center for Student Success.
Students are young adults learning that their success depends in large part on their ability to take advantage of the support we offer on campus. This is, after all, their signature university student experience. Two additional ways that students can prepare for their new responsibilities as young adults are preparing and filing their income taxes and arranging for off-campus housing.
First, for students who have never completed their own taxes, now is a great time for them to learn more about it. Students in MSU's Beta Alpha Psi/Accounting Club are available to help provide FREE tax filing advice for students. Parents, if you're looking to get your student to take charge of their own tax return, encourage them to schedule an appointment through this Volunteer Income Tax Assistance (VITA) program.
Second, one of the most challenging aspects of college life for students (and families) is finding suitable and affordable housing when they decide to move off campus. This year, our goal is to provide additional support by offering a new Housing Resource Fair to assist students in finding off-campus housing and roommate opportunities, along with information to address the myriad of issues associated with living off-campus. Stay tuned for more details on the upcoming Housing Resource Fair. In the meantime, you can register for our Off-Campus Housing Webinar coming up on Monday, March 11 at 6 p.m. MDT (daylight savings begins March 10 this year).
Sincerely,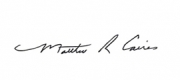 Matthew R. Caires
Dean of Students
P.S. For those parents in the Spokane area, you're invited to a Bobcat Improv comedy skit performed by the Blue Door Theatre ensemble. Join the Inland Northwest Alumni chapter on Sunday afternoon, March 3.
Bobcat Parent & Family Program
174 Strand Union Building | P.O. Box 174220 | Bozeman, MT 59717
www.montana.edu/parents | [email protected] | 406-994-7359