Dear Bobcat parent and family members,
It was an interesting start to the week after President's Day. Tuesday morning, we were notified that a student had purchased an inactive Bulgarian land mine and it was being stored inside their parked car on campus. MSU issued a Public Service Advisory to our campus community announcing the closing of Parking Lot #1 on campus, and a subsequent advisory stating that the device had been removed uneventfully from the student's vehicle by the Lewis and Clark County Sheriff's Office Bomb Squad from Helena. While the device contained no explosives, it still had a fuse, which could be a safety concern and will be properly disposed of by the bomb squad. The risk to our students and the public was extremely low.
When incidents like this occur on our campus, we respond quickly by communicating with our faculty, staff and students through our MSU Alert system. Many of you who are also enrolled in the campus alert system will have received Tuesday's public service advisory. For those of you who have new students this term or have not been aware that the system is open to parent and family members, you can enroll by visiting the MSU Alert website and following the opt-in steps on the left side of the page.
Another effective campus safety technology I highlight each semester is MSU Safe Cats. We've made a concerted effort to inform all students about this campus safety app and to encourage them to download it on their smartphones. The app links students to many of MSU's safety resources, including the MSU Care Alert, a Friend Walk, information on what to do during a campus emergency, our Counseling and Psychological Services and much more. Parent and family members can also download the Safe Cats app to access the resources. You can find the app for Apple and Android phones in the App store and Google Play store.
One last technology worth noting is Kognito, an online program that faculty, staff and students can access for suicide prevention training. Participants learn how to identify someone at risk, how to intervene and how to make appropriate referrals to professional resources. You can learn more about Kognito and other campus trainings and presentations that address suicide prevention on the Counseling and Psychological Services website.
The safety and well-being of our students and other members of our campus community is our highest priority at Montana State University.
Sincerely,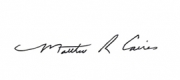 Matthew Caires
Dean of Students
P.S. Hats off to ASMSU's success and that of the many other student projects and causes through the first annual MSU Giving Day! And thanks to all of you who went the extra mile to support our students during the event.