Dear Bobcat Parent and Family Members,
Wow, what a difference 24 hours can make in the weather in Montana. Friday we were running outside over the noon hour in shorts and T-shirts. A winter storm rolled in Sunday morning, and now temps are hovering around zero and we're expecting lows in the negative teens later this week.
We are now fully into the swing of Spring 2019, and before you know it students will be facing midterm exams and deadlines on assigned papers. In addition to the Writing Center and Math Learning Center, students can seek academic support from the Chemistry Help Center in Gaines Hall and Physics Learning Center in Barnard Hall. For engineering students, ePALS are a great resource, while the Bracken Business Communication Clinic offers one-on-one support to improve writing, speaking, interviewing and oral presentation skills.
For you parents who are planning to visit us during the upcoming Spring Parent and Family Weekend, Feb. 15-17, you are welcome to drop by these various offices to find out more about what they offer. If you're planning to join us for the weekend, please take a moment and register for the weekend. My team will email you additional information about the weekend once you are registered.
The team at Career, Internship & Student Employment Services also wants students to know it's never too soon to participate in career exploration and planning. Erin McCormick, Associate Director, has worked at MSU for nearly 15 years and has a great sense of what it takes to develop an internship and career plan. Your student can make plans to visit with Erin or schedule an appointment with any one of the terrific career coaches. And students won't want to miss the upcoming "Almost Spring" Job and Internship Fair later this month, Feb 21-22.
Finally, you may be receiving a call in the next several weeks from an MSU student who works in our Annual Giving office. These students call Bobcat parent and family members each fall and spring to share their experience here at MSU and perspective on what's happening on campus, and to encourage financial contributions that support ongoing student safety, mental health and engagement programs. The student callers enjoy talking about MSU and hearing from parents like you. If you decide to give, remember that every gift, no matter the size, helps to make a difference.
Sincerely,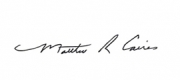 Matthew R. Caires
Dean of Students
P.S. If you're looking to spoil your student a little bit for Valentine's day, our friend, Samantha, at Sola Cafe in Jabs Hall is preparing for the 14th with candy-grams. She would be delighted to make sure there's a box of sweet treats ready and waiting for your student.
Bobcat Parent & Family Program
174 Strand Union Building | P.O. Box 174220 | Bozeman, MT 59717
www.montana.edu/parents | [email protected] | 406-994-7359