Dear Bobcat parent and family members,
I hope your February is off to a great start. This week, I wanted to share some information about resources available on campus to promote student health and wellness.
This semester, MSU launched YOU at MSU, an online tool to help students increase their well-being. YOU at MSU provides tips and tools for everything from mental and physical health to friendships and finding balance. Students can also find MSU resources for topics from finances and managing anxiety to addressing addictions and improving sleep. Please encourage your student to take advantage of these resources by visiting the YOU at MSU website.
MSU also offers free wellness coaching for full-time students. Wellness coaches Marie Nelson and Catherine Ebelke help students identify and create the conditions to make lasting change and achieve their wellness goals. Coaching encourages self-acceptance, a positive mindset and personal growth. Some areas where wellness coaching can help include coping with stress, working toward nutrition or activity goals, or improving time management skills.
Coaching can be beneficial in any area where a student wants to make positive changes to promote well-being. If you think your student could benefit from a service like this, they can check out the Wellness Coaching webpage for more information and to set up an appointment.
Related to student wellness, many of our students have a passion for skiing, and I find myself worrying about them during ski season for a number of reasons. One reason, which we don't talk enough about, is safety while driving. One of the ways to help keep our students safe while getting to and from the mountain is by riding the free Bridger Bowl shuttle. The bus schedule offers midweek and weekend runs from the Strand Union Building (SUB).
Finally, if you've been trying to get your student to file their taxes on their own, there's help for that! The Jake Jabs College of Business and Entrepreneurship is again co-sponsoring the Volunteer Income Tax Assistance (VITA) program.
VITA provides free tax help to people with household incomes under $54,000, including students. Volunteers assist with basic federal and state income tax returns with free electronic filing available for most 1040 forms. The program runs Feb. 23 through April 4, and appointments are required. The VITA web page helps students prep for the appointment, delineating documents and identification they need to bring with them.
As always, thanks for working with us to ensure that students are happy, healthy and thriving. We couldn't do it without you.
Take care,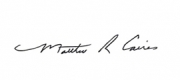 Matthew R. Caires
Dean of Students
P.S. Heads-up basketball fans! The MSU Five Valleys Chapter in Missoula is hosting a pre-game social before the Feb. 26 Cat-Griz women's basketball game. Follow this link for more information.