Dear Bobcat parent and family members,
Now that spring semester is underway, I thought it would be a good idea to share how MSU is responding to Montana's new recreational marijuana law that went into effect Jan. 1.
In the 2020 election, Montanans voted to approve two complementary ballot initiatives to legalize, regulate, and tax marijuana for adults 21 and older. Constitutional Initiative 118 amended the Montana Constitution to set the legal age for marijuana at 21. The statutory measure, Initiative 190, outlined a comprehensive legalization system administered by the Montana Department of Revenue. The Montana Legislature approved House Bill 701, and the governor signed the bill into law, implementing the adult-use marijuana system in Montana.
Montana's adult-use marijuana law allows adults 21 and over to possess and use up to 1 ounce of marijuana with no criminal penalties. Adults may cultivate as many as two mature marijuana plants and two seedlings for private use in a private residence. However, marijuana consumption remains prohibited in public.
Operating a motor vehicle under the influence of marijuana is illegal, as is crossing state lines while possessing marijuana. The law also states that possession of marijuana in a motor vehicle is illegal, except when it's in its unopened, original dispensary packaging or otherwise appropriately stored in a trunk or glove compartment. See Section 8 of HB 701 for all the details.
Because Yellowstone and Glacier National parks are federal land, possession of and consumption of marijuana is prohibited within park boundaries. The Montana Department of Revenue's Cannabis Control Division's website addresses all facets of this new Montana law.
The federal prohibition of marijuana (under the Controlled Substances Act) also applies to Montana State University. As the recipient of considerable federal funding, such as financial aid, federal grants and research contracts, the university must comply with federal law and will continue to prohibit the use, possession and distribution of all federally controlled substances -- including marijuana.
Additionally, the use of marijuana -- including medical marijuana -- on campus and in the workplace is prohibited by the federal Safe and Drug Free Schools and Communities Act and by the Drug-Free Workplace Act.
Consequently, such activity remains prohibited by university policy and the MSU Code of Student Conduct. MSU policy prohibits students, employees and visitors from possessing, using or distributing marijuana in any form on any of the university's campuses or facilities, including in the residence halls and during any university activities, either on or off-campus.
In addition to marijuana and medical marijuana, here's a list of other things your student should always leave at home:
Prescription drugs unless needed for medical reasons
Alcohol if you're under 21 years old
Weapons (e.g., firearms, knives longer than 4 inches, brass knuckles, swords, martial arts blades, bow and arrows, stun guns and Tasers, etc.)
Paraphernalia (devices for playing drinking games, paraphernalia used to consume alcohol or drugs)
Flammable materials (e.g., charcoal, propane, gasoline, etc.) and explosives
All these policies and more can be found in the MSU Code of Student Conduct. If you have any questions about MSU's alcohol and drug policy, please do not hesitate to email me at [email protected] or reply to this email.
Your engagement in discussing these issues with your student and making sure they understand MSU's policies regarding marijuana is greatly appreciated.
Take care,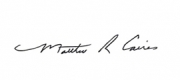 Matthew R. Caires
Dean of Students
P.S. For families in the Seattle area, the MSU Puget Sound Chapter is hosting two terrific events in the next few weeks. Dean Brett Gunnink and Associate Dean Christine Foreman from the Norm Asbjornson College of Engineering will give two presentations about the impacts MSU students and faculty make by investigating biofilms in space. The first event is scheduled for Wednesday evening, Feb. 16, at the Novelty Hill-Januik Winery in Woodinville. The second event will be held the following evening, Thursday, Feb. 17, at the Museum of Flight in South Seattle. For more information and to RSVP for the events, visit 2022 Puget Sound Chapter, Woodinville and 2022 Puget Sound Chapter, South Seattle.