Dear Bobcat Parent and Family Members,
This is a timely notice: by Thursday evening when you receive this email, your student will have completed their 10th day of spring semester classes. This means two things for students concerning the academic calendar: 1) courses may no longer be added this term without additional administrative approval; 2) the deadline to drop a class (not on their transcript) is less than five days away.
January 30th is the last day to drop a course without a grade, with a completed form and signatures. Beyond the deadline, the course remains permanently on your student's transcript. Students will still be able to withdraw from one or more of their classes until April 11, but that will result in a "W" on their transcript. If any of this is confusing or you want additional information about the add/drop/withdrawal process, don't hesitate to email MSU Registrar Tony Campeau.
Still looking ahead, the Study Abroad team within our Office of International Programs (OIP) is now accepting applications for summer, fall and academic year programs. Because we know that studying abroad fosters resilience and infuses education with perspectives that better prepare students as global citizens, MSU offers a variety of experiences for students to travel and learn.
Our Study Abroad programs come in all shapes and sizes: faculty-led, summer, semester, or year-long. And their professional and peer-advisors are available every weekday to work with students who want to learn more about these opportunities. Depending on the program, applications are due February 10, or March 15, which gives students two weeks + to stop by OIP during drop-in advising hours and discover options that fit their course of study, budget and goals to broaden their horizons in a global context.
Students can also learn more at the Involvement & Study Abroad Fair in the SUB Ballrooms next Wednesday, January 30. In addition to study abroad information, the fair will be a one-stop-shop for students to branch out and learn about getting involved with clubs or organizations outside their comfort zone.
Something else on my mind this week: the weather. We received a lot of new snow in the last five days with warmer than usual temps, which makes for sloppy snow that turns icy overnight. Our groundskeepers work diligently to clear snow, but walkways, paths and roads through and around campus may be snowy, rutted or icy this week and for the foreseeable future.
We would appreciate a timely reminder to your student of some winter safety precautions. First, allow extra time for all commutes and slow down--especially if traveling on wheels. When roads are icy, it takes nearly twice as long to stop for pedestrians or at traffic signs. Second, if your student is a bike commuter, fenders and studded tires make a world of difference this time of year. Finally, for on-campus students who walk to class, I highly recommend boots and additional traction --I prefer YakTrax, but runners I know who use spikes prefer DueNorth. There are dozens of other brands on the market for nearly every need.
Warm Regards,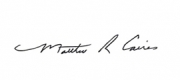 Matthew R. Caires
Dean of Students
P.S. Heads-up for Twin Cities area folks: Dr. Brett Gunnink, dean of the Norm Asbjornson College of Engineering is speaking at a Bobcat and Brews event on Thursday, February 21.
Bobcat Parent & Family Program
174 Strand Union Building | P.O. Box 174220 | Bozeman, MT 59717
www.montana.edu/parents | [email protected] | 406-994-7359