Dear Bobcat Parent and Family Members,
After the past week, students are settling into the rhythm of the semester. I suspect they are also appreciating some winter activities with the sunny blue-sky days we've been enjoying here in Bozeman.
With weather like this past week, it's hard not to think of spring, and though it's still a couple of months away, many students are making plans for spring break. I'd like to suggest an MSU BreaksAway trip.
Last year, 47 students participated in BreaksAway and volunteered 1,197 hours helping over 5,100 individuals and animals in four western states locations. This week, BreaksAway is hosting three info sessions at alternating times so students can learn about the different volunteer opportunities available before registration for the trips begins Jan 23.
We recently opened registration for our Spring Parent and Family Weekend, which is coming up February 15-18. We've also posted information about the fun events we have scheduled and your options for local accommodations. I hope you'll attend, as I always look forward to our Parent-Family weekends and meeting you.
Every semester we also invite parents and family members of new students to register for our MSU Alert program. All students have been automatically enrolled in the program, with their mobile phone number registered in our student information system. MSU only uses the MSU Alert text system in the case of an emergency--commercial solicitations or campus updates are never sent via text message.
To register for MSU Alert, open a new text message on your phone. In the "To" section, enter 888-777 (just 888-777). Then, in the message box type "montanastate" as one word. Click send, and you should receive a confirmation that your mobile phone has joined MSU Alert.
Finally, next weekend includes the Martin Luther King, Jr. holiday, so please encourage your student to make a plan to stay safe if they're planning outdoor activities. And for your skier or snowboarder, please remind them about the Gallatin National Forest Avalanche Center's caution that sidecountry skiing = backcountry skiing.
Warm Regards,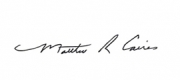 Matthew R. Caires
Dean of Students
Bobcat Parent & Family Program
174 Strand Union Building | P.O. Box 174220 | Bozeman, MT 59717
www.montana.edu/parents | [email protected] | 406-994-7359