Dear Bobcat parent and family members,
This special edition message is part of Montana State University's ongoing effort to provide timely information to the emerging concerns related to novel coronavirus (COVID-19).
As I write this message, Thursday afternoon, March 5, there are no reported cases of COVID-19 in Montana, and the immediate assessment of health risk for our state remains low.
Out of an abundance of caution and taking guidance from the U.S. Centers for Disease Control and Prevention (CDC) for Institutions of Higher Education (IHE), Montana State University has activated an Incident Management Team to address questions and to plan for potential contingencies on our campuses. This team is monitoring the situation in real time with updates from the CDC, World Health Organization, Gallatin City-County Health Department and Montana Department of Public Health and Human Services.
The team is posting important updates to our MSU COVID-19 webpage. I recommend bookmarking this page in your web-browser so that you always have access to the latest information about Montana State University's response to the COVID-19 virus.
We continue to reinforce to students, faculty and staff that the CDC is the best source for information on prevention and treatment, the available science as well as situation updates and guidance for travel.
If your student lets you know they are ill, please encourage them to stay away from class. Students should contact their professor directly via email to let them know they are sick and will be missing class.
Students with flu-like symptoms that include fever, cough and shortness of breath, should call University Health Partners (UHP) at 406-994-2311 or a local health provider in advance. Local health providers including UHP are taking special measures to protect other people in their clinics while any potential COVID-19 patient is being evaluated.
We are doing our best to remind our campus community of how we can all help reduce the risk of an outbreak by following the preventative protocols related to other respiratory infections such as common-cold and influenza including:
- Avoid touching your eyes, nose or mouth with unwashed hands.
- Avoid contact with people who are sick.
- Stay home while you are sick and avoid close contact with others.
- Cover your mouth/nose with a tissue or your elbow when coughing or sneezing and
The COVID-19 situation is fluid and dynamic. And in President Cruzado's words, "We at Montana State University will remain calm and vigilant, while taking appropriate precautionary measures."
I'll be in touch next week before spring break with further updates and info on other pertinent topics that Dean Caires and I discussed communicating to you while he is away.
Sincerely,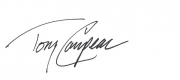 Tony Campeau
Registrar & Acting Dean of Students