Dear Bobcat parent and family members,
One week into Summer 2020 and we have an important update about an academic calendar change for the 2020-2021 Academic Year. Classes this fall will now begin on Monday, August 17th and the last day of the fall semester is slated for Wednesday, November 25th. The revised academic calendar sets the date students will return to campus for the start of the Spring 2021 semester as Monday, January 11, 2021.
We are proud of the fact that the state of Montana has implemented executive directives that have resulted in one of the lowest rates of confirmed COVID-19 cases in the nation. At Montana State University, we want to continue doing our best in terms of mitigation while balancing the need to reestablish full academic functions for the benefit of our students, faculty and staff. In adopting these adjustments to the academic calendar, we are sharing this information with you and your student as soon as possible so that you can plan accordingly in the next 90 days.
Starting two weeks earlier gives the campus optimal conditions: taking advantage of a period of expected lower case rates as well as excellent weather, which positions us better to complete the academic work of the semester in its entirety.
Given the amount of planning that has been conducted already, Montana State will be prepared to implement extensive mitigation plans, including education and hygiene measures, screening and, when necessary, quarantine plans for students who live in campus residence halls. Montana State University is also working in coordination with city, county and state public health entities to identify effective protocols for testing and screening.
We will continue to email you additional information about the changes to the academic calendar, including information on Parent & Family Weekend and a possible winter-session for online courses as information becomes available. You can read President Cruzado's full message to students and the campus community about the change of the start date on MSU's COVID-19 communication page.
In your health,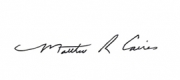 Matthew R. Caires
Dean of Students