Dear Bobcat Parent and Family Members,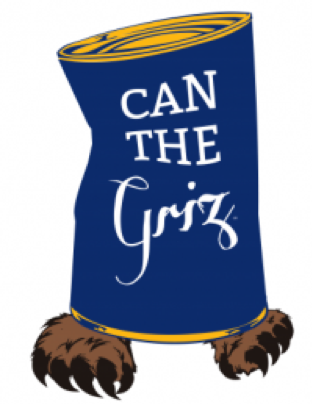 Next Tuesday, November 20 is the deadline for students to withdraw from a class. Students who follow the procedure to drop classes at this point in the semester receive a "W" grade. If you're student has talked about a class they have been struggling with, it may be worth checking in to see if they've talked to their professor, an adviser or utilized an academic help center or tutoring services. Dropping a class isn't uncommon but keeping the Ws to a minimum is the objective. This starts with a sensible and thoughtful approach to the class registration process (going on now for freshman) and always with an eye on the target: a degree in four years. See pages 9-10 of registration handbook.
Temps here in Bozeman have dropped down into the teens at night, so a good base of snow is building up in the mountains and even on trails in town. Downhill and backcountry skiing isn't for everybody, but we encourage students to stay active and get outdoors in the winter. The Outdoor Recreation Program's rental shop has inventory for outfitting students with XC gear, snowshoes, ice skates, etc.
Some of you undoubtedly have students who are becoming weather geeks checking in daily with Bridger Bowl raw weather data or on conditions around the region with Doug Chabot and his colleagues at the Gallatin National Forest Avalanche Center (GNFAC).
This past weekend, my wife and I couldn't resist the reports of three feet of snow coverage in the mountains and strapped our 14-month old into her backpack, put on skis and skins, and headed up the mountain. And, to no surprise, we were joined by literally hundreds of students on the mountain enjoying the early season snow, even thought it is still three weeks before Bridger's opening day.
Backcountry skiing is one of the reasons I moved to Montana, and I take seriously the responsibility to maintain my skills and to demonstrate "avy savvy" practices while touring in avalanche terrain. Please encourage your student-skier to attend MSU's annual Snow Avalanche Workshop (SAW) on Monday, November 26th from 5:00-9:00 p.m. in the SUB Ballroom. Our Outdoor Recreation Program has gear and training for novice downhill and backcountry skiers, too.
Each year, we have multiple students injured while skiing in the backcountry, and tragically we've had several students killed in avalanches in the past decade. Packing standard avalanche safety equipment -- i.e., beacon, probe and shovel, is a must at all times even while touring in this early part of the season. I also highly recommend backcountry skiers subscribe to the GNFAC's daily Avalanche Advisory.
It's a good thing if your student is finding time for enjoying winter recreation as long as they remember their primary purpose -- progress towards their degree.
Around campus, it's the height of the Can the Griz food drive to benefit the Gallatin County Food Bank. Students are participating in residence hall, club and team challenges and seek donations in the community as well. The effort is a wonderful way to leverage Montana's best rivalry: The annual Brawl of the Wild.
Wishing you and your family a wonderful Thanksgiving Holiday, and safe travels to your student on their way home.
Go'Cats Go,
Matthew R. Caires
Dean of Students
P.S. Look for a letter in the mail in the coming week from a fellow MSU parent, Kirk Hudson. I hope you find the story about his daughter resonates with you.
Bobcat Parent & Family Program
174 Strand Union Building | P.O. Box 174220 | Bozeman, MT 59717
www.montana.edu/parents | [email protected] | 406-994-7359