Dear Bobcat parent and family members,
After receiving several inches of snow in the Bozeman area on Veteran's Day, I thought it might be a good time to write about snow and winter safety.
I know that students are eager to get out on their skis and snowboards, and many are already looking for enough snow to make backcountry turns. However, early-season skiing has unique hazards such as a thin, unstable snowpack and hidden obstacles such as rocks. And this early in the season, avalanches are already a concern. Unfortunately, every year we experience several avalanche injuries, and it is tragic when fatalities occur.
If your student is a skier or snowboarder who ventures into the backcountry, please remind them about learning and honing their skills by employing the fundamentals of "know before you go":
MSU provides many programs and services to help students sharpen their snow safety skills to enhance their preparedness and reduce the chance of injuries. Our Outdoor Recreation Program offers rescue clinics where students can learn to use an avalanche beacon and probe or refresh their skills. Outdoor Recreation also rents an avalanche safety package that includes an avalanche beacon, probe, and shovel. Students can practice using this safety equipment at the free on-campus beacon park during January and February.
New this year, MSU is partnering with Crosscut Mountain Sports Center to install a yurt at Crosscut. On the weekends, MSU will use the yurt for avalanche education classes. During the week, Crosscut will use the yurt as a warming place for kids taking Nordic skiing lessons. This new partnership would not be possible without the generous support of a number of donors and the leadership from Ty and Dan in our Outdoor Recreation Program. Bravo!
MSU held our annual Snow and Avalanche Workshop (SAW) on Nov. 4. The entire workshop was recorded and is available for viewing on the SAW website. If your student missed the Nov. 4 event, please encourage them to watch the recording. We'd encourage any parents and family members who spend time in the backcountry in the winter to watch it too.
Students, parents, and family members can stay informed on snowpack conditions in the region and snow safety alerts by subscribing to the Gallatin National Forest Avalanche Center daily updates.
Sticking with the theme of student safety, the Cat-Griz football game (aka, the Brawl of the Wild) is this weekend in Missoula. This is an intense and storied cross-state rivalry, and passions always run high on both sides. Whether your student will be watching the game with friends in Bozeman or driving to Missoula to watch the game in person, I hope they have a great time while making safe, legal, and responsible choices throughout the weekend. Would you please remind your student about our Student Code of Conduct, especially our drug and alcohol policy?
Students also need to be mindful of our Bobcat Code of a Champion. These principles embody our commitment to providing athletic events that are safe, clean, welcoming, and enjoyable to all fans:
We all represent Bobcats. Do so with class and displays of sportsmanship
Respect all staff, fans, officials, student-athletes, and opposing teams.
Cheer long and LOUD - in a respectful manner that avoids obscene or abusive language.
Refrain from behaviors that are unruly or disruptive.
Demonstrate responsible behavior when consuming alcoholic beverages.
Respect all facility regulations and event staff personnel.
Violators of the code may be subject to ejection from the game and revocation of their ticket privileges for the current season and part or all of the next season.
Finally, we're all looking forward to the fall academic recess next week and the Thanksgiving holiday. There will be a lot of students traveling in the next few weeks, whether driving home for the break or driving to Missoula for the big game. Please share these basic winter safety tips with your student:
Check the engine oil and tire pressure on all four tires.
Make sure wiper blades are not brittle or worn and are in good working order.
Carry a Car Emergency Kit with first-aid supplies, jumper cables, gloves, a tow strap, and a sleeping bag in the car.
Communicate travel plans with friends and family members ahead of time.
Here's to safe travels and a restful and enjoyable holiday break for you and your family.
Go 'Cats Go,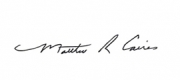 Matthew R. Caires
Dean of Students
P.S. There may be a Cat-Griz Watch Party in your area. The MSU Alumni Foundation encourages all Bobcat parents and their families to join the fun to watch the game with alumni, fans and friends at one of this year's 90+ locations. Find your Cat-Griz watch party.
Bobcat Parent and Family Program, Montana State University
174 Strand Union Building | P.O. Box 174220 | Bozeman, MT 59717
www.montana.edu/parents | [email protected] | 406-994-7359
If you wish to be removed from this group's mailing list, click here to unsubscribe.