Dear Bobcat Parent and Family Members,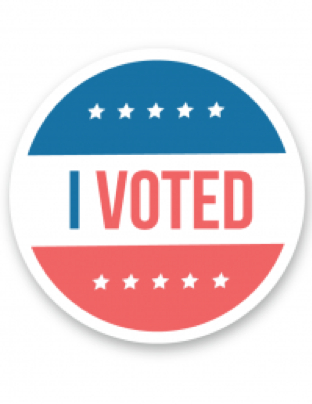 Several times every year, President Waded Cruzado assigns a common reading for the campus vice presidents and deans. This fall, she asked us to read, The Coddling of the American Mind: How Good Intentions and Bad Ideas are Setting Up a Generation for Failure by Greg Lukianoff and Jonathan Haidt.
I'm only halfway through, but am fascinated with the three great "untruths" explored in this book. Lukianoff and Haidt call their third great untruth "Us vs. them: Life is a battle between good people and bad people." They go on to explore the fact that while our country is increasingly fractured along political lines, the American college and university campus remains our best place to advance what they call common-humanity identity politics. This practice humanizes political opponents by appealing to the humanity of the people on both sides of the political spectrum.
I see this in practice at MSU every day. When outspoken (and well-spoken) students represent traditional liberal or conservative sides of the issues on campus, I am always proud to see them advocating their viewpoints while listening to opposing views with civility. At MSU, we are fierce advocates for our students' free speech rights as one of the foundational tenants of our country. We believe it is our job to equip students with the tools they need to engage in public and political discourse on controversial and uncomfortable topics with respect for the dignity of all.
Because our civil liberties come with civic duties, we strive to educate MSU students about their roles and responsibilities as participating citizens in the democratic process and traditions of our country. And, we demonstrate our commitment to these civic duties, first and foremost, by voting in our local, state and national elections.
I am grateful for all of the hard work of our ASMSU student government and the ASMSU Leadership Institute to bring programs such as Walk the Vote and an election forum to our students this fall.
Students who live on campus can vote right on campus in Shroyer Gym, and classes are canceled every year on Election Day to ensure our faculty, staff and students have all the time they need to cast their ballots.
Election Day is one of my favorite days of the year, and it serves as a perennial reminder of why I am proud to call myself an American and a citizen of the great State of Montana.
Warm Regards,
Matthew R. Caires
Dean of Students
P.S. Thank you to all the parent and family members who were able to join us this past weekend! A link to photos of Parent and Family Weekend activities will be sent soon
Bobcat Parent & Family Program
174 Strand Union Building | P.O. Box 174220 | Bozeman, MT 59717
www.montana.edu/parents | [email protected] | 406-994-7359