Dear Bobcat parent and family members,
I had a conversation with one of our first-year students last week and was surprised to hear that he had already been out on skis - ten different times. I admit I have never seen this much snow on the ground or in the mountains this early in Bozeman. And, if our students can find ways to ski for a few hours a day while keeping safety and academic responsibilities at the top of their priority list, I'm all for it.
But early season skiing has its hazards. Unstable snowpack and hidden obstacles abound this time of year, and we've already seen a number of winter-related injuries at the student health center. MSU offers ongoing programs and services to help students enhance their preparedness and physical health to reduce the chance of injuries. For instance, last night, our student government offered a Winter Wellness Fair, and our Outdoor Recreation Program has gear rentals and a free avalanche beacon park to ensure safety equipment is operational.
Parent and family members can stay informed on snowpack conditions in the region and snow safety alerts by subscribing to the Gallatin National Forest Avalanche Center daily updates.
A few weeks ago, I let you know the renewal cycle for the 2020-21 Free Application for Federal Student Aid (FAFSA) had opened and that MSU's annual priority deadline for submitting the FAFSA is December 1. I'm mentioning this again because now Cat $cholarships, MSU's online scholarship application system, is accepting applications for the 2020-21 academic year.
The portal allows students to submit one application in order to be considered for all scholarships at MSU. The application deadline for Cat $cholarships is February 1, 2020. For details, visit the Cat $cholarships website.
Approximately 18 percent or 200 of the scholarships awarded through Cat $cholarships require the applicant to demonstrate financial need. That's why submission of the FAFSA could help maximize your student's financial aid and scholarship opportunities.
Additional information about Cat $cholarships, filling out the FAFSA and other financial aid tools can be found on our Financial Aid website.
Final note: Campus offices will be closed, and no classes held next Monday, November 11, in observance of Veterans Day. Please join me in a deeply felt and sincere thank you to the women and men who serve our armed forces and to their families and loved ones who sacrifice in so many areas of their lives in the name of protecting our country.
Kind regards,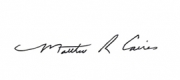 Matthew Caires
Dean of Students
P.S. Our Office of Student Engagement in now accepting applications for Team Leaders for our annual BreaksAway program. If you have a sophomore or junior who wants to gain leadership skills while offering an important service, this program is for them.