Dear Bobcat parent and family members,
Please join me in a collective pat on the back to you and your student for finishing fall semester of 2020. It's been difficult at times, but they have persisted. Our students' resiliency and determination are tremendous, and it inspires the faculty and staff here at MSU to do everything we can to support them. As I often say: It takes a village to support a student through the long journey toward graduation. Your continued partnership, dedication and care -- and some good old-fashioned parenting -- go a long way to facilitating your student's success.
Though the semester has come to an end, I continue to be concerned for the well-being of our students, as positive cases of COVID-19 are spiking in Gallatin County and on campus. We know that some students will be required to stay in Bozeman and quarantine due to possible exposure or infection. For these students and any others staying in Bozeman for the holiday, the University is providing and delivering free, hot Thanksgiving meals. If your student or any student you know must remain or has plans to be in Bozeman on Thanksgiving, please let us know by passing on this link or completing this online form.
Overall, I've been very pleased with the high level of responsibility and good decision making demonstrated by our students in response to COVID-19. For the most part, they are doing the right things to protect the health and safety of our campus community as well as the Bozeman community. With your guidance, I hope that they'll continue healthy habits during the winter break and be prepared to return for spring semester revived, refreshed and in good health.
As an additional resource, The Gallatin City-County Health Department has a new page on its website with information specific to MSU students who have tested positive for COVID-19. If your student is staying in Bozeman during winter break to work, ski or take advantage of the Snowmester, this is a great resource to share with them, as well as MSU's own COVID-19 resources page.
As we look ahead to spring semester 2021, here are a few important items to discuss with your student while they are home for the winter break:
Inquire if they've applied for scholarships yet. If not, remind them how straightforward it is to apply now through

Cat $cholarships, our centralized scholarship application portal. Deadlines for many scholarships are rapidly approaching.
Priority registration for the spring semester opened on Nov. 13. Students planning to return should register before the end of the fall semester. The Office of the Registrar's

Registration Process webpage provides additional details.
I wrote about this last week but want to mention again that MSU does provide free long-term parking for vehicles over the semester break but only in designated lots. Your student can call Parking Services with questions at 406-994-1723.
This is our 16th message this semester, and I want to thank our parents and family members for reading and responding to my email messages throughout the fall. We appreciate all of the feedback, patience and kindness expressed by the hundreds of you out there who have been in touch with us. In case you missed any of these messages or want to go back and find a link to a resource, we've posted the communication series online. We'll take a break for now over the holidays and be back in touch as we gear up for spring semester 2021.
Happy Holidays to you and yours!
Take care,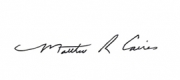 Matthew R. Caires
Dean of Students