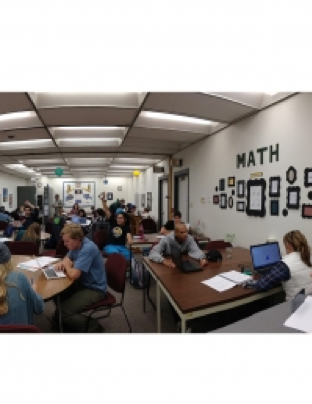 Dear Bobcat Parent and Family Members,
Now that our first week and the Labor Day holiday are behind us, your student will begin to settle into the routine of classes and college life. As your student starts to put down roots at MSU, you can breathe a sigh of relief knowing that MSU has the resources your student needs to succeed.
Two essential campus resources are MSU's Writing Center and the Math Learning Center. Each offer support for many courses providing instruction from both faculty and peer tutors.
It's not uncommon for students to find that certain classes in their current schedule are not the best fit for them at this time. We recommend that students check in with an advisor if they want to add or drop classes and familiarize themselves with the drop/add regulations and procedures. Hint: The 5th and 10th days of the semester are key days in the policy.
Though your student has only been away at school for barely two weeks, the semester will start flying by, so we're hoping you'll consider reuniting with them for Parent Family Weekend this fall.
November 2nd and 3rd marks our 26th Parent and Family Weekend at Montana State.
Check out the schedule of events online and all the great activities we have planned for you. Register online where we also have links to local accommodations and answers to FAQs.
As always, if you have any questions about available academic resources, the Parent and Family Weekend or anything else related to supporting your student's collegiate journey, please don't hesitate to be in touch.
Call us on the Parent and Family Hotline at (406) 994-7359 if we can support you in any way.
Sincerely,
Erin Macdonald Peck,
Assistant Dean of Students
Bobcat Parent & Family Program
174 Strand Union Building | P.O. Box 174220 | Bozeman, MT 59717
www.montana.edu/parents | [email protected] | 406-994-7359