Dear Bobcat parent and family members,
Last Friday, we received the news that Bozeman, Gallatin County and MSU are experiencing a third wave of the novel coronavirus. While this was difficult to hear, it is something that we have been preparing for as a campus since the summer. When you're in touch with your student, please help us reinforce how critical it is that they wear masks, wash their hands, sanitize their living and workspaces, remain diligent about social distancing and seek testing if they have symptoms. You can read more about the status of COVID-19 as of Friday, Oct. 25, in the county's weekly surveillance report.
Parents continue to email me and ask, "Why isn't MSU publishing its own COVID-19 data reports?" And the answer remains the same as it always has been: The information MSU has is limited and chiefly relates to students living on campus -- a population that represents just 20% of the faculty/staff/students affiliated with MSU. Only the Gallatin City-County Health Department has comprehensive data on COVID-19 cases in the county and can put that data in the context needed to make it meaningful. Daily statistics for the county and weekly stats for MSU are published at the Healthy Gallatin website, which continues to be the best source of information.
Beyond the updates for COVID-19, I wanted to bring your attention to some of the essential academic resources we have at MSU for your student. Since we are almost halfway through the fall semester with midterm assignments due and exams going on, these academic support services are particularly relevant.
The Writing Center provides students a collaborative environment to support students through their writing, from invention to revision. Our Writing Center tutors meet individually or in groups with student writers of all abilities and backgrounds on any writing--lab reports, final research papers or presentations, graduate school applications, personal statements, discussion posts, creative work, etc. This year, the Writing Center is offering both online appointments and limited face-to-face appointments. Students can visit the Writing Center's website to schedule a session or to learn more.
The Math Learning Center (MLC) is open for online tutoring Monday through Friday, 10 a.m. to 6 p.m. They have a staff of peer tutors and faculty eagerly awaiting students to join the Teams meeting and ask questions on their mathematics and statistics coursework. The tutors are well prepared to assist students in working through potential stumbling blocks in their course content and in navigating the remote learning environment. Please visit the MLC website for more information about how your student can join and use their services.
The Allen Yarnell Center for Student Success (AYCSS) is focused on your student's success as they work together to advance learning and engagement during COVID-19. AYCSS staff help link best practices in mindset motivation, executive functioning, learning strategies, career education, and financial planning. They meet with our students in-person, online, and on the phone. If your student would benefit from receiving support and guidance to better engage with their learning at MSU, they can call and schedule an appointment from the AYCSS website.
Many regards,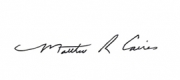 Matthew R. Caires
Dean of Students
P.S. The 33rd annual Fall Career Fair will be a virtual event this year and is coming up on October 7-8. Students looking for internships and future full-time positions can gain insight into job opportunities and internships directly from employer representatives by registering for this informative event.