Important: If you are in crisis or having suicidal thoughts, there is help available. Please reach out:
Hazing
According to the
MSU Student Code of Conduct
, hazing includes, but is not limited to, any conduct or method of initiation, admission or condition of continued membership in any student organization which:
Endangers the physical or mental health or safety of any student or other person, including extended deprivation of sleep or rest; forced consumption of food, liquor, beverage, or drugs; beating or branding; involuntary confinement or imprisonment; or
Destroys, vandalizes or removes public or private property.
Visit the Hazing Prevention website for more information
SafeCats App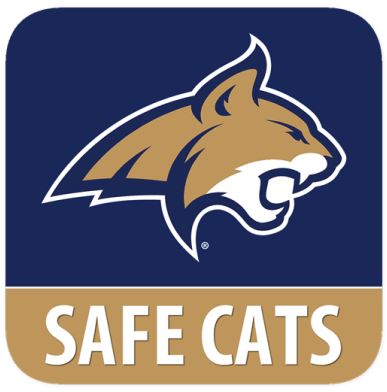 Avaialbe free in the Apple Store & Google Play Store
The SafeCats App is a free application featuring multiple services which can be accessed with a click. Services include but are not limited to:
An emergency button to dial 911.
Friend Walk- allows users to send their location in real-time to a friend who can watch and make sure they arrive at their desired location safely.
MSU CARE Alert- allows users to report persons of concern if they consider the situation to be non-emergent. Formerly known as a student of concern report.
Silent Witness- allows users to report anonymously to University Police either by calling or writing a message.
Emergency Actions- allows users to review plans for incidents such as active shooters, chemical spills, medical emergencies and extreme weather.
Safety Escort- allows users to call MSU Police to request an escort to an on-campus location.
MSU Alert Information- is a notification system to deliver critical information to MSU students, faculty and staff in the event of an emergency.
Campus Maps- allows users to access their location on interactive maps of MSU.