Form Builder and KaratEmail
What is it?
This system allows users to easily create beautiful web forms without needing knowledge of web programming languages. Any type of form can be created, and the submitted data is collected and automatically stored in a database for later viewing. Form administrators are notified of new submissions hourly (from 8 am to 5 pm) via an automatic email.
Form Builder is the tool that allows easy form creation; KaratEmail is the system that captures all of the form submissions and stores them in a database.
Example form: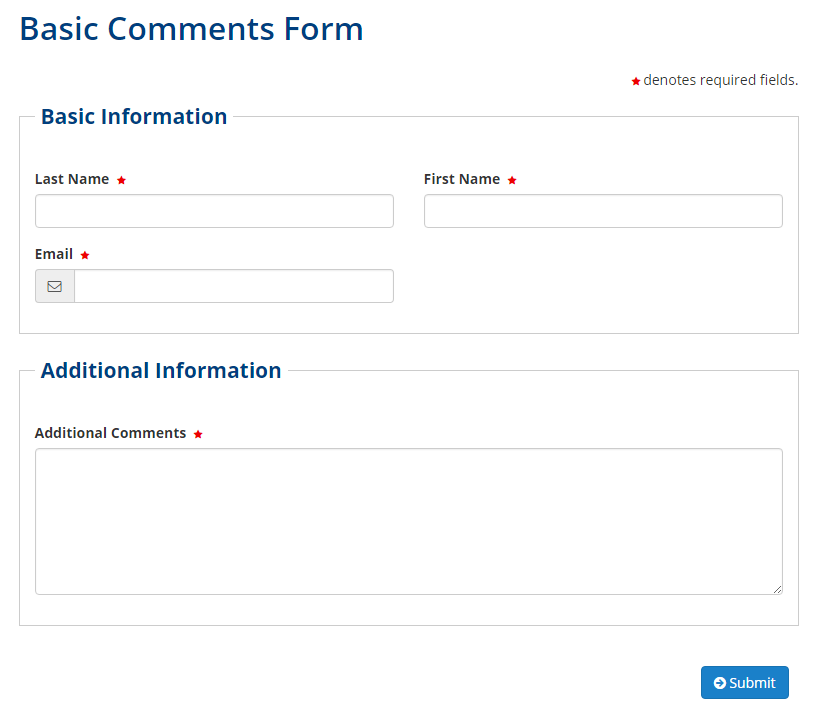 How do I get started?
In order to enable forms on your website, you will need to attend the Creating Web Forms training. For more on this session, please visit Creating Web Forms.


Form Builder Help Center | KaratEmail Help Center | Log in to KaratEmail