CMS 130: Create a Web Form
About the Class:
CMS 130: Create a Web Form is a 1.5 hour-long course that covers the creation and design of web forms using the CMS Form Builder. We also discuss form submission management using KaratEmail. This course is required before you can create web forms on any website you manage.
Prior to taking this course, you will need to complete Basic MSU Web Editing (CMS 110). For more on this introductory course, please visit the Basic MSU Web Editing course page.
CMS 130: Web Forms is now only offered online, so you can take it in your own time! Follow this link to take CMS 130 online.
About the Instructor:
This CMS training is taught by one of our specialized Web Programmers. Each individual has been fully trained in using the CMS has experience in website design. The instructor as well as all the members of Web & Digital Communications will be available for additional support and training courses as you further your experience with the CMS.
Know Before You Go:
Prior to attending this and any other advanced web trainings, you must attend the Basic MSU Web Editing training course (or take it online). For more on this introductory course, visit the Basic MSU Web Editing (CMS 110) course page.
Note: While our Web Content Management System (CMS) lets you create and manage web content without knowledge of web programming, it is important you are familiar with web browsers and word processors as the CMS uses a word processor much like Microsoft Word. If you are new to word processors or would like to get a refresher, there are a number of university services that can help. The UIT and the MSU Library both offer professional workshops on a variety of computer topics. Visit IT Onboarding or MSU Library Workshops Calendar for more information on these classes.
Resources: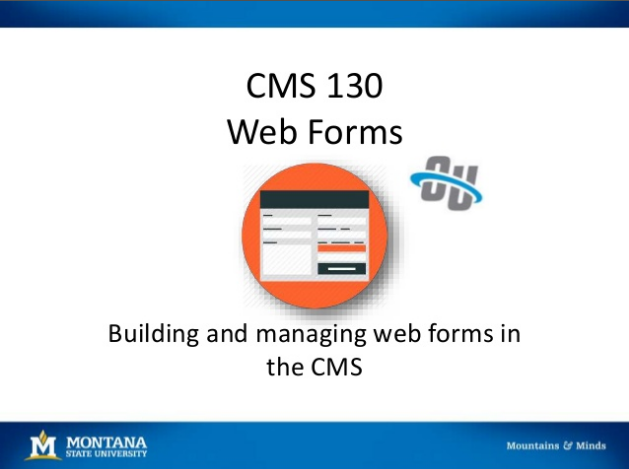 Create a Web Form Presentation Slides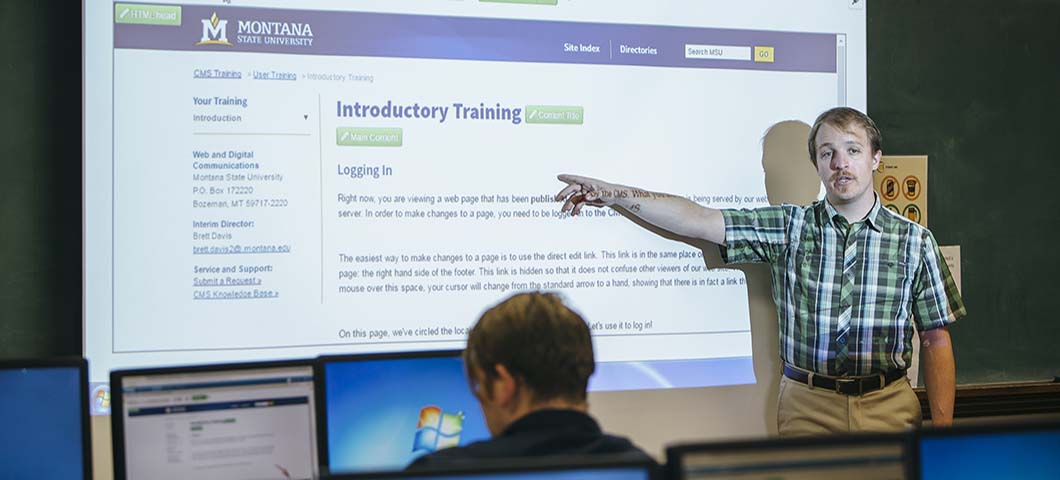 Useful Links
Help Center: