Webex (formerly known as Webex Teams)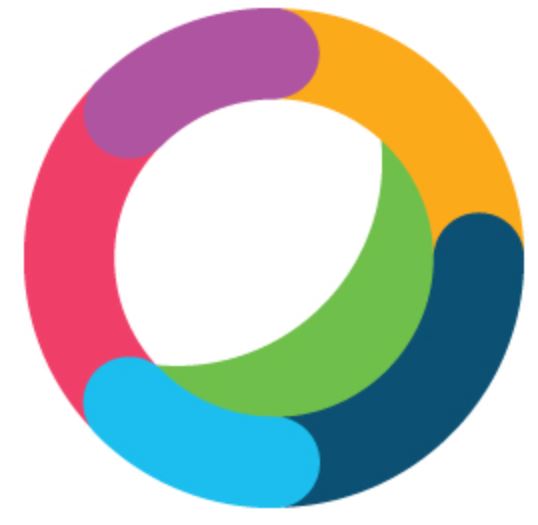 (formerly Webex Teams and Cisco Spark)
The all new Webex is an enterprise-grade collaboration application. Whether on the go, at a desk, or together in a meeting room, Webex Teams helps speed up projects, build better relationships, and solve business challenges.
Move work forward in secure work spaces where everyone can contribute anytime, from any device, with messaging, file sharing, screen sharing, white boarding, video meetings, and more. Send important information via direct and team messages, where they can be read and responded to right away or flagged for follow up later. Keeping track of conversations is easy, all your messages are saved in the same space where you meet. You can customize your notifications, so you only get alerts about messages that matter to you. You can use filters to zero in on spaces where you've been mentioned, and read receipts show you who has checked in.
Webex Board
Webex fully integrates into spaces on campus that have a Webex Board.
Click here to lean more about Webex Boards
Topics Include
What's New and What's Coming Soon
Getting Started
Setting Up Your App
Get the Latest Version
Work in Spaces and Teams
Moderate Spaces and Teams
Share Files and Whiteboard
Video Calls
Schedule and Join Meetings
Connect with Devices
Accessibility Support
Access
You can access the Webex Meetings interface using
Desktop App

*Recommended*

Web Browser
Once inside the interface, you will use your netID credentials to login (e.g. a12b345)
See important sign in info below for details
You'll be prompted for an email address the first time you open the app.
1) Enter your @montana.edu (or @student.montana.edu) address and click Next.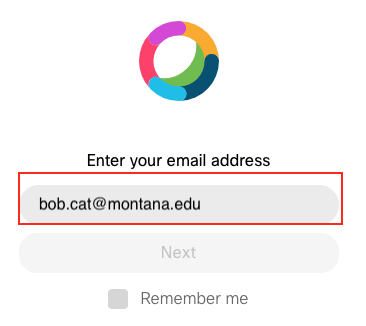 IMPORTANT: Using your @montana.edu address will associate you with MSU's Webex license.
If you use an email address other than your montana.edu you will not be associated to the MSU Instance and will limit the features and functionality available to use.
DATA SECURITY NOTE: Please consult MSU's Data Stewardship Policy for information about sharing MSU Data.