---
---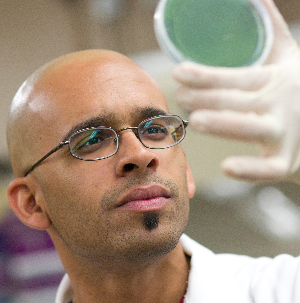 Montana State University: Department of Microbiology & Immunology
The Department of Microbiology was founded in the 1960s, and has spent the past several decades expanding the field by integrating and collaborating with scientists of many backgrounds, a rare and wonderful thing in the sciences. This past year the Department of Microbiology merged with the Department of Immunology and Infectious Disease, reflecting the dynamic evolution of this field and our drive to find new ways of looking at the complex interactions between microbe and host.
The MBI Department also works extensively on many joint projects with the Center for Biofilm Engineering and the Thermal Biology Institute. This overlap creates a hotbed for creative ideas and new perspectives.
Learn more about the amazing research and learning opportunities that are developing here everyday. View our Research Page and Faculty Research Interests Page.
---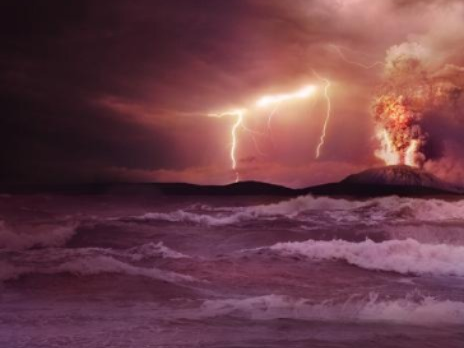 Research Advances and Awards
Dr. Eric Boyd to help lead $7 million dollar NASA project looking into early life on earth and microbes living in extreme environments today.
NASA is interested in what life might have been like during the early days of Earth, and what that might tell us about life on other planets. The Rock-Powered Life group, of which Dr. Boyd is the Deputy Director, will be spending several years looking into microbes that are able to subsist off of chemical energy that is released when rock interacts with water at low temperatures.
Learn more about Dr. Eric Boyd and his work in Environmental Microbiology.
See details of this exciting project and more on our News & Announcements Page.
---
Focus on Undergraduate Achievement: Madison Martin
The Department of Microbiology and Immunology would like to recognize the achievements of our soon to be graduate, Madison Martin. Madison is originally from Laurel, MT and will become the first member of her family to earn an undergraduate degree. Madison was recently featured in the Bozeman Daily Chronicle for her work as a McNair Scholar. Madison has recently been touring the west to present her research on the role of pathogens and pesticides in the metabolism of honey bees.
What are makes you passionate about Microbiology? "I'm passionate about the field because there is a vast amount of information about microorganisms that we don't know yet, but would greatly benefit from. It is fascinating to me to try to understand the intricate details of an organism that one can't even see with the human eye. I often find myself thinking, 'How in the world did these microbes get so complex?'."
What has been your favorite class? "Medical Bacteriology has been my favorite class thus far. This was the first class in my college career that dove into the specific names, characteristics, and pathogenesis of bacteria. It was not a 'broad overview' class of what microbes COULD do, but what they DO, in fact, do and what that means to the human host."
---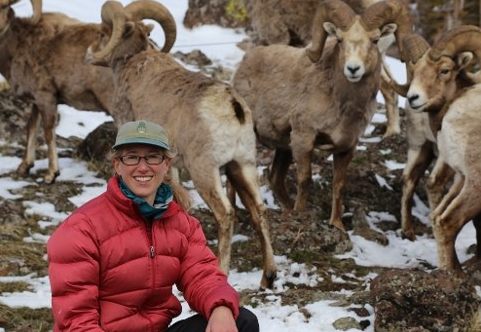 Please Welcome New Faculty Member: Dr. Raina Plowright
We are very pleased to introduce Dr. Raina Plowright, the newest member of our growing faculty! Dr. Plowright comes to us from Pennsylvania State University where she has been working for the past several years as a Research Associate, and as a David H. Smith Fellow prior to that.
Research Interests: My research integrates approaches from epidemiology, ecology, and veterinary medicine to elucidate infectious disease dynamics in wildlife. I work on emerging infectious diseases that occur in wildlife but can spill over to domestic animals and humans, as well as infectious diseases that impact wildlife conservation.
Education: Dr. Plowright received her PhD in Ecology from UC Davis, where she also studied Epidemiology for her Masters degree. Her undergraduate education was at the University of Sydney.