---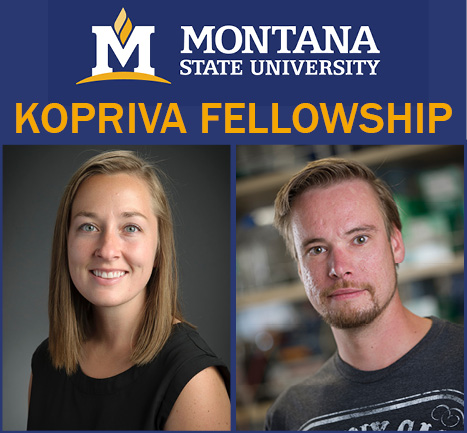 Kopriva Graduate Student Fellowship Awards
The Department of Microbiology and Immunology is pleased to announce that Ph.D. candidates Rachel Rawle and Paul van Erp are each recipients of a 2017 Kopriva Graduate Student Fellowship. The $5,000 fellowship award, in existence since 1991, is made possible through the Kopriva Fund, named for Phil Kopriva who graduated from MSU in 1957 in biological sciences and chemistry.
Rawle, a fourth-year graduate student in the lab of Tim McDermott, will use her award to participate in a research rotation at Huazhong Agricultural University in Wuhan, China in the lab of Dr. Gejiao Wang. She will also attend two Canadian conferences. Rachel's research looks at arsenic speciation. Long-standing research has determined microbes as the principal drivers of arsenic speciation. Recent studies show human-associated microbiomes likely play a similar role in arsenic redox chemistry, particularly within the gastrointestinal tract (GIT). While these studies show that GIT microbiota impact the toxicity and uptake of arsenic into the host, the underlying mechanisms are only theoretical. Rachel's research is designed to boldly address important aspects of GIT-microbiome-As relations, ultimately assessing the timing of arsenic speciation, toxicity and absorption events within the GIT.
Van Erp, a fourth-year graduate student in the lab of Blake Wiedenheft, will use his award to purchase virtual reality equipment that he will use to visualize protein structures in 3D. He will also attend the 2018 CRISPR conference in Vilnius, Lithuania. Paul studies adaptive immune systems in bacteria called CRISPR-Cas (Clustered Regularly Interspaced Palindromic Repeats). These immune systems protect bacteria from invading genetic elements such as viruses. Paul's research focuses specifically on the immune system in Escherichia coli. In this system a protein complex called Cascade recognizes viral DNA and recruits an enzyme called Cas3, which destroys the viral DNA. Paul aims to understand in molecular detail how these machines find and destroy foreign DNA.
---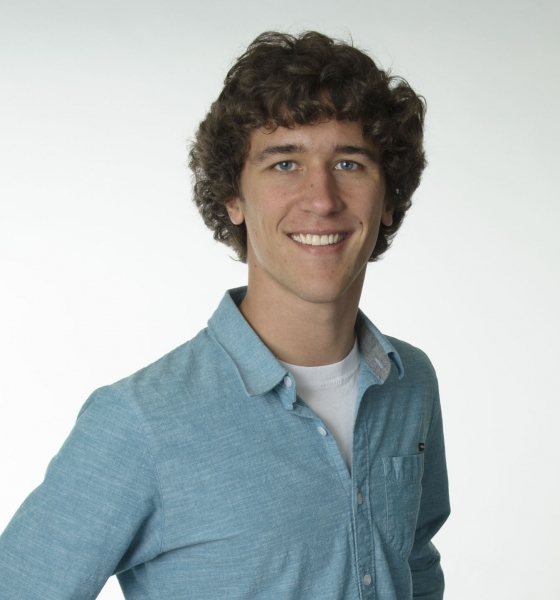 Focus on Undergraduate Achievement: Josh Carter
The Department of Microbiology and Immunology would like to recognize the achievements of Josh Carter. After having received the prestigious Goldwater Scholarship last spring, Josh was recently notified that he has been awarded a Rhodes Scholarship.
Josh is double majoring in mechanical engineering and microbiology and also plans to add a minor in biochemistry. Josh has worked for the past three years in the Wiedenheft Laboratory. There, Josh has been working with a team to understand the mechanisms bacteria use to defend themselves from infection by viruses. His research, which has focused on determining the structure and function of a 405kDa RNA-guided surveillance complex, called Cascade (CRISPR-associated complex for antiviral defense), has resulted in four papers. His publications include a co-first authorship, and another paper on which he was the sole first author.
As a Rhodes Scholar at Oxford University, Josh plans to earn a master's in clinical neuroscience, to help him better understand how to develop smart prosthetics. Josh hopes to eventually earn a M.D. and a Ph.D. with a career developing smart prosthetics and finding a way to distribute them to those who might not be able to afford them.
Josh's numerous awards are well deserved recognition for his hard work and outstanding research. Congratulations Josh!
---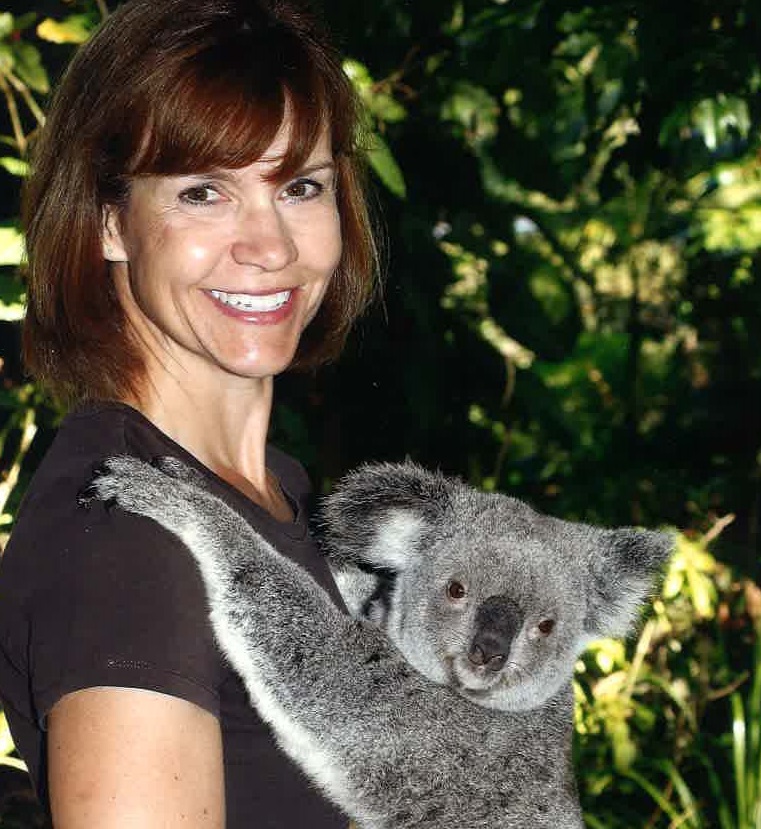 Please Welcome New Faculty Member: Kay Rasmussen, Ed.D., MLS(ASCP)cm
We are very pleased to introduce Kay Rasmussen, the most recent addition to our faculty! Kay comes to us from the University of South Dakota where she worked for several years as the Medical Lab Science Department Chair and an Assistant Professor.
Research Interests: "My research interests include: transfusion medicine, hematology, and interprofessional education and collaboration."
Education: "I earned my undergraduate degree in medical technology from the University of Sound Dakota. My medical laboratory science master's degree is from the University of North Dakota and, finally, my educational doctorate is from the University of South Dakota."
Favorite Season: "Summer... I absolutely love HOT weather."