Bozeman Driving & Biking Tour
Explore our Community
Montana State University is located in southwest Montana in the beautiful city of Bozeman. With a population of about 60,000 residents, including the students at MSU it truly is a college town through and through. It offers the best of both worlds with big city amenities such as shopping, concerts and events with a small-town community and vibe. Some popular events include our annual homecoming parade, bobcat fest, music on main, and holiday stroll - just to name a few!
We hope you enjoy your tour around Bozeman!
Tour Map
Tour Stops
You can follow along on the campus tour with each stop below. To learn more about each location, click on the links or click the "explore this stop" expander.
Stop 1: Bobcat Stadium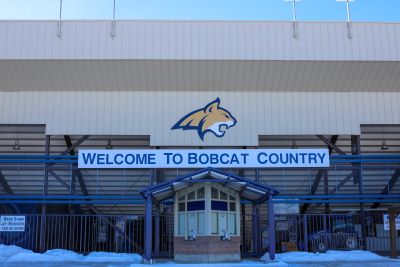 Montana State University boasts among the finest athletic facilities in the Northwest, including Bobcat Stadium. Bobcat Stadium, formerly Reno H. Sales Stadium, was built in 1973, and is home to the Bobcat Football team. After several facility upgrades including the Sonny Holland Endzone, a state-of-the-art scoreboard and artificial turf, Bobcat Stadium now seats more than 17,000, and serves as the crown jewel of the program's physical spaces.
Gold Rush - Our opening football game where all fans come dressed in gold. A tradition like no other!
Bobcat Stadium - Home of our NCAA Division 1 Bobcat Football team.
Bobcat Athletic Complex - A new state of the art facility located in the north end zone of Bobcat Stadium. Scheduled to open in 2021.
Stop 2: Museum of the Rockies
Museum of the Rockies at Montana State University is a Smithsonian Affiliate, recognized as one of the world's finest research and history museums. It is renowned for displaying an extensive collection of dinosaur fossils, including a T-Rex skeleton! MOR delights visitors with changing exhibits from around the world, permanent indoor and outdoor regional history exhibits, planetarium shows, educational programs, insightful lectures, and benefit events
Stop 3: Historic Willson Avenue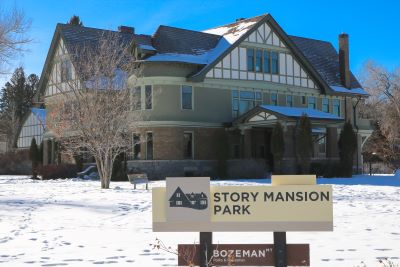 Along Willson Avenue, you will find many of the homes that make up Bozeman's Historic District(s); part of the original footprint of the community. Named for Fred Willson, arguably Bozeman's most notable architect, Willson Avenue provides a glimpse into Bozeman's past, and is home to some of the most beautiful homes in town, including the Story Mansion.
Stop 4: Emerson Cultural Center
With rotating art galleries and shops, eateries, a performance hall, and classroom/studio space, The Emerson Center for Arts and Culture builds community through promoting culture and education within the historic Emerson Center.
Stop 5: Bozeman's Historic Main Street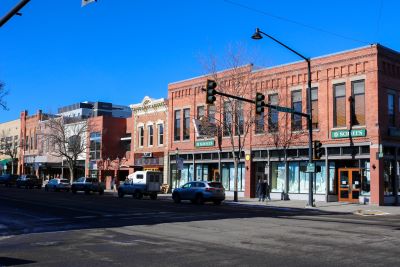 They say life is downtown, and in Bozeman, MT, that could not be more true! Up and down Main Street, local shops, restaurants and coffee shops serve as the heartbeat of our vibrant local community. No matter your interests or advocations, you'll quickly find that Downtown Bozeman has something for you!
Local Shops and Landmarks:
Local Restaurants:
Events and Traditions:
Stop 6: Lindley Park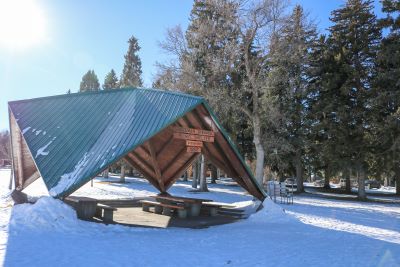 Every community needs a gathering space, and one of the best Bozeman has to offer is Lindley Park. Whether you are looking for a good place to sit back and relax, or attending the Sweet Pea Festival, Bozeman's annual celebration of Arts and Culture, Lindley Park is a great place to visit all year long. Connected to Lindley Park is Sunset Hills Cemetery, where you can still find headstones for some of the most legendary and laudatory figures of Bozeman's past.
Stop 7: Haynes Pavillion & Gallatin County Fairgrounds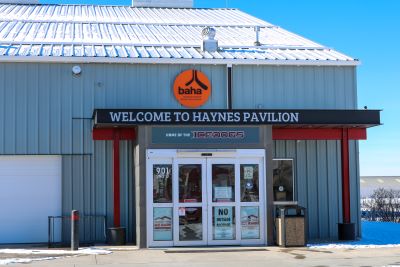 Home to Haynes Pavillion, host to Bozeman's Winter Farmers Market, and where the MSU's men's and women's Club Hockey teams compete, the Gallatin County Fairgrounds, hosts numerous events throughout the year, and is also one of the stops for the Streamline Bus' daily route(s), including its Shuttle to Bridger Bowl Ski Area during ski season!
Stop 8: Cannery District
Located just north of the Gallatin County Fairgrounds, the Cannery District is one of Bozeman's most up-and-coming areas to spend time. While celebrating the original space(s) that once made the Gallatin Valley the "Pea Capital of the Nation", the newly (re)developed Cannery District is home to numerous shops and restaurants, and has helped breathe new life into the North side of town.
Stop 9: Story Mill Park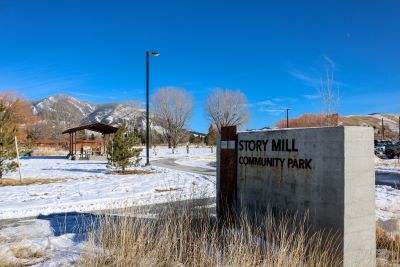 Developed in partnership with the Trust of Public Land, Story Mill Park continues the efforts of community building through gathering together Bozemanites of ALL ages. The northern portion of the park offers an Adventure Playground, picnic pavilions, scenic overlook, community gardens, and community center, while the southern portion of the park remains a natural area with restored wetlands, accessible trails and boardwalks, wildlife/bird watching opportunities and a fenced-in dog park!

Want more information about MSU? We're here to help.
If you have questions, please don't hesitate to reach out to us! You can email our staff at [email protected], or call us Monday - Friday, 8:00am-5:00pm MT at 1-888-MSU-CATS.