Upload your own ID Photo
Getting your own photo printed on your CatCard is as easy as 1 - 2 - 3!
Download the GET Mobile app on your iOS or Android device
Log in

to your CatCard account using your NetID and password (

NetID Help)
Click on Upload/Update Photo

on the Settings screen of the CatCard GET Mobile app
Please adhere to the following criteria when submitting your photo (think passport photo):
Photo must be a front view, close-up headshot (collarbone up, no profiles)
Photo must be in color, centered, in focus, and taken against a smooth, plain background

Must be of JUST the cardholder - no hands, arms, animals, objects or other people

No filters or watermarks

No funny or silly faces

Normal clothing - no costumes, hats, or sunglasses

Scarves/hats/headpieces may be allowed only if worn daily for medical or religious purposes and must not obscure or cast shadows on any part of the face

Must be a current photo - patron will be required to take a new photo and pay for a reprinted card if the photo is not current

CatCard reserves the right to NOT accept any photo. You will be notified by e-mail if your photo is rejected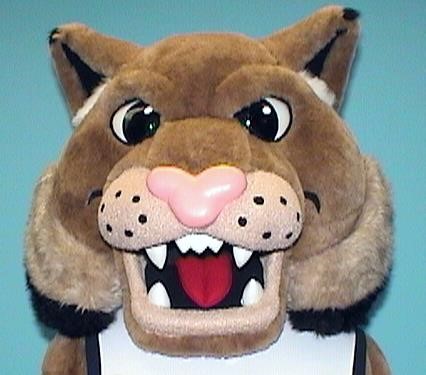 Photo must be a head-shot (from collarbone to top of head) just like Champ!
PLEASE NOTE: Most high school senior portraits do not satisfy these criteria and are not acceptable as your CatCard photo.
Unsure of your NetID & Password?
You must have your MSU NetID and NetID password to access your CatCard account online or in the CatCard GET Mobile app. NetID Help
Deposit to your CatCard
There are several different ways to deposit money to your CatCard account:
Deposit money online on the CatCard GET website (or the CatCard GET Mobile app on a mobile device) with a credit/debit card* (Visa, Discover, MasterCard or American Express).
Come to the CatCard office in the Hedges Complex (under Miller Dining Commons) to deposit money using cash, check and credit/debit cards* (Visa, Discover, MasterCard, or American Express).
Call the CatCard office at 406-994-2273 and deposit money with a credit/debit card* (Visa, Discover, MasterCard, or American Express).
* Minimum deposit of $5.00 per credit/debit card transaction.
Report your CatCard Lost
It is the cardholder's responsibility to report their CatCard lost or stolen. It is important to report your card lost or stolen as that will suspend activity on your account until either a new card is issued or you let us know your card has been found. The cardholder is responsible for all transactions until the CatCard is reported lost or stolen.
You can report your card lost 24 hours a day by logging in to your online account, logging in to the GET Mobile app, or calling 406-994-2273 (please leave a voicemail if prompted).
If you find your card after reporting it lost, for your protection you must log in to youronline account, log in to the GET Mobile app, or come to the CatCard office, to report your card as found.
Lost cards do get turned in to the CatCard office on a daily basis so please stop by or call to see if your card has been turned in. If your CatCard is turned in to the CatCard office, we will send you an email to let you know we have it. There is a $20.00 charge for all replacement CatCards.