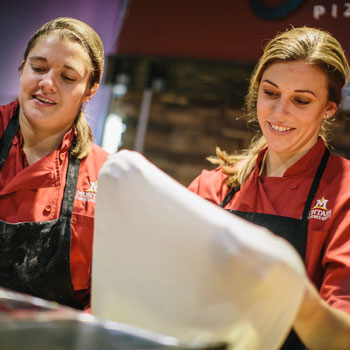 Staff
We take food safety very seriously at MSU. All food service employees receive in person food safety training from our MSU Sanitarian as well as annual trainings on specific issues such as virus prevention and allergen awareness. We have over 2 dozen employees on staff who have completed an ANSI certified Food Protection Managers Course. A high level of staff training and continuous education on current food safety issues are vital components of our food safety plan.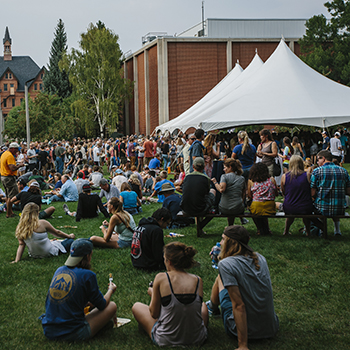 Temporary Events
Temporary Food events are a fun part of campus life. The Temporary Event Vendor Application (TEVA) is used to track everything from granola bars handed out in front of Montana Hall to full cookouts by the RAs. Shelf stable, individually prepackaged items can usually be approved directly. Unpackaged food will need to be purchased from the MSU Catering Department and may require Online Food Safety training and other procedures for service to the public.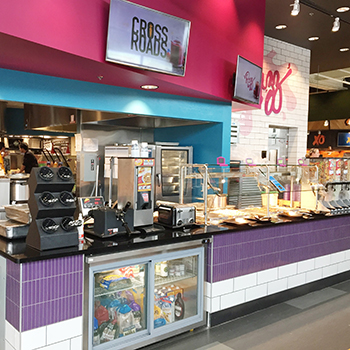 Allergen Information
MSU Culinary Services understands how serious allergens are. This is why all of our staff is trained on allergen awareness. Identifying the 8 major allergens, symptoms of anaphylactic shock, prevention of allergen cross contamination and other allergen related topics are covered at every level of Culinary Services food safety training, from the newest student employee all the way up to the executive chef.
DISCLAIMER
While Montana State University Culinary Services makes every attempt to accommodate students' individualized dietary needs, please be aware that all MSU Culinary Services' locations prepare items contacting egg, fish, milk, peanuts, shellfish, soy, tree nuts, and wheat. Every effort is made to safely prepare and serve foods but there is always a risk of cross contamination of allergens or gluten. In addition, there is always a possibility of cross-contact and suppliers and manufacturers may substitute or modify products at any time, without notifying us. Individuals with food-related dietary concerns should be aware of these risks. Questions about ingredients should be directed to a Culinary Services Manager. It is the responsibility of the individuals with food allergies or dietary concerns to make the final judgement about whether a food item is appropriate for them.