WHAT WE LOVE.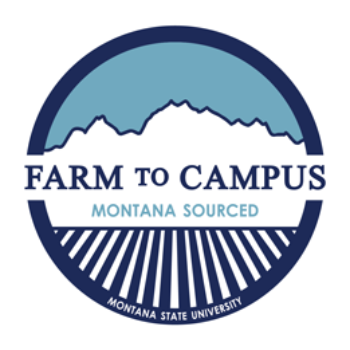 Farm to Campus
We are proud to support over 100 Montana vendors to give our guests a taste of Big Sky Country each and every time they dine with us. Across campus, 25% of our food purchases are spent with local producers, processors and food manufacturers throughout the state.
Montana Ingredients: Our chefs are dedicated to incorporating local ingredients into their recipes and menus. Guests can ensure they're eating local by looking for the "local" identifier on our buffet signage and grab & go items, or seek out "Montana" ingredients on our online menus.
Local Celebrations: Every October we host a Farm to Campus Dinner where we feature nearly all of our local vendors during a delicious fall harvest meal. Our vendors are invited to serve samples of their foods in our decorative farmers market display and see where their foods are served to thousands of MSU students daily.
Vendor Tours: Throughout the year our chefs and managers excitedly step out of the kitchen to visit our local partner's fields, kitchens and warehouses to strengthen our relationships and gain a better understanding of where their tasty Montana treats originate from. We are also fortunate to attend Montana Food Shows which offer the opportunity to meet new vendors.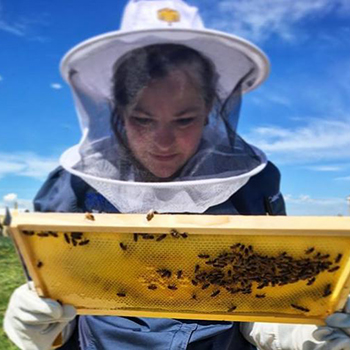 Honey Bees
Under the supervision of our diversely skilled Executive Chef and Director, each summer we tend beehives that produce honey served at special events. This summer, an additional queen joined our inaugural Queen Freddie MercurBee to continue the expansion of our campus apiary.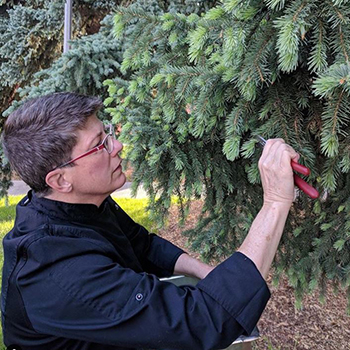 Edible Landscaping
A wide variety of wood, fruits, herbs and flowers are harvested from the campus grounds by our chefs to use in culinary specials to support our Indigenous foods efforts. Vegetables and herbs are also grown outside Rendezvous Dining Pavilion to use on a daily basis.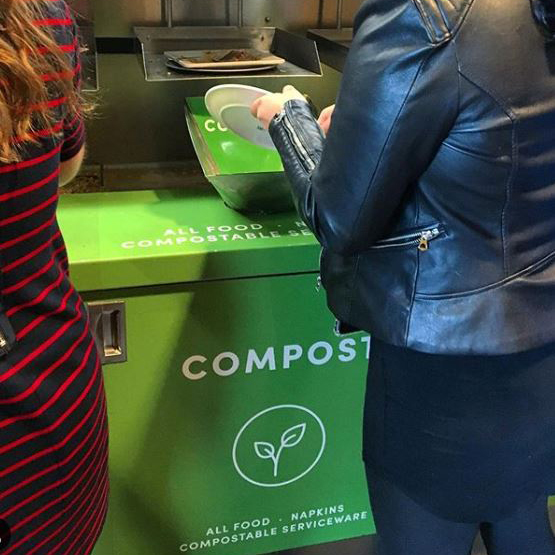 Minimizing Food Waste
Our chefs work diligently to predict daily meal counts by using menu management software and historic patterns to oversee accurate ordering and production. We routinely sample new products and adjust recipes to offer the highest quality collegiate dining experience. With so many rotating choices, we encourage guests to "Taste It, Don't Waste It," when portioning dishes they are unfamiliar with.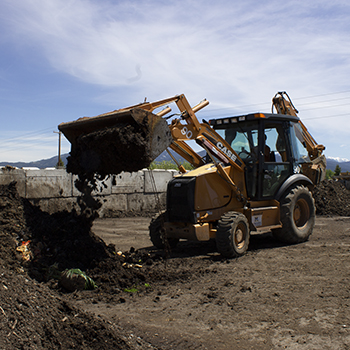 Compost Collection
All areas of our operation collect food waste to be composted in partnership with the City of Bozeman, MSU Facilities Services, and the Office of Sustainability. Annually, over 500,000 pounds of food waste is diverted from the landfill. We combine kitchen waste from daily menu production and inedible table scraps separated at dish return areas. Student involvement also offers opportunities to conduct waste audits.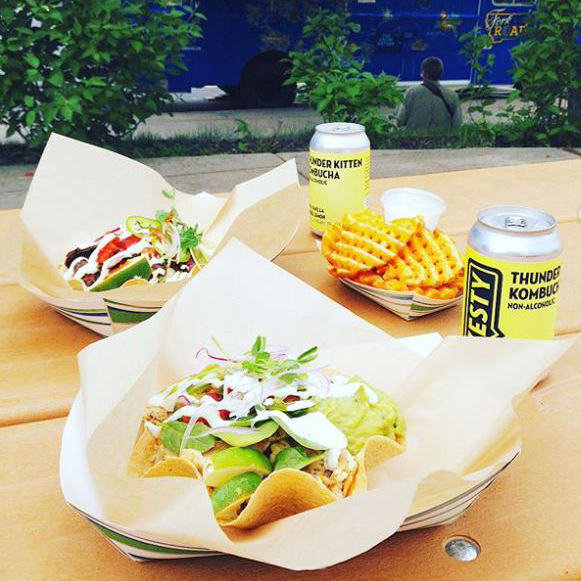 Compostable Disposables
When scheduling campus events, University Catering offers compostable supplies as an alternative to reusable dishware. In anticipation of expanding MSU's compost collection, we are first testing how well our current compost system breaks these materials down. The success of our post-consumer food waste collection efforts rely heavily on our efforts to educate guests properly and their diligence to separate waste appropriately.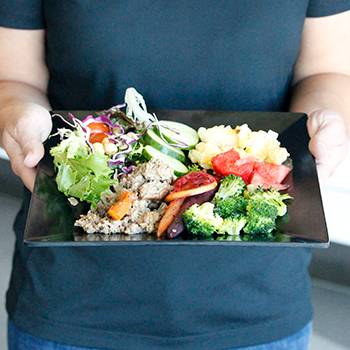 Trayless Dining
For years, our all-you-care-to-eat dining facilities have offered trayless dining, discouraging over portioning of buffet items in an effort to mitigate unnecessary food waste. Conscious decisions are made to provide appropriately sized dishes, serving utensils, and individually portioned items. Bulk items have replaced individually packaged foods to eliminate unnecessary packaging, and all guests dine on reusable dishes.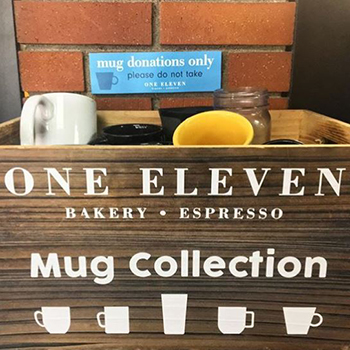 BYOMug
MSU's first disposable-free coffee shop solely serves drinks in reusable mugs. If guests forget their personal mug, they will receive a mug that has been donated, inspected and sanitized as an alternative to a disposable coffee cup. Donations of ceramic and travel mugs are collected year round. To date, thousands of single use cups have not entered the waste stream, thanks to One Eleven coffee lovers.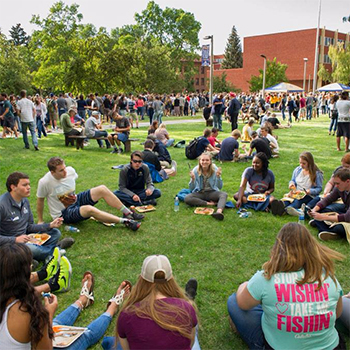 Zero Waste Events
Each fall, to celebrate the beginning of a new academic year, we host outdoor picnics, where we are able to source 100% compostable and recyclable items, while offering a wide spread of Montana sourced foods.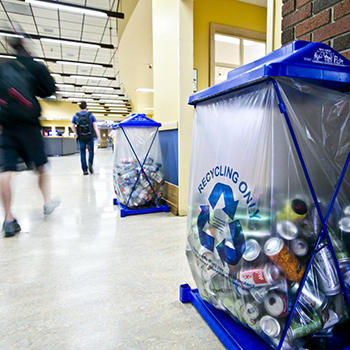 Recycling
Cardboard, paper, metal, and plastics are collected in our kitchens, dining areas and administrative offices to be recycled. We seek out reusable packaging options when possible, including partnerships with local vendors to reuse bins and boxes for delivery.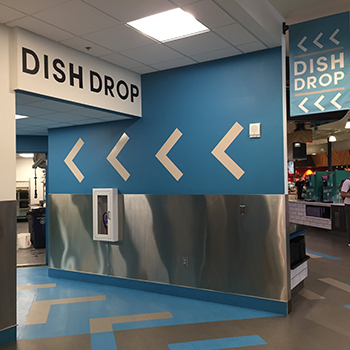 Sustainable Design
Both of our dining halls have been awarded LEED certifications. They incorporate sustainability principles such as energy efficient equipment and machines, water bottle refill stations, low flow water fixtures, a solar wall on the south side of Rendezvous, edible landscaping, and green chemical use.
MSU Partnerships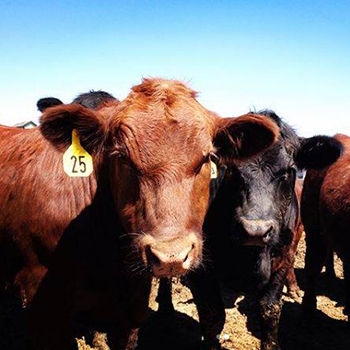 Steer-A-Year
We are fortunate to partner directly with our College of Agriculture to source student raised beef through the SAY program. Private ranchers donate steers, and in return students from several courses conduct genetic testing and collect data on feeding, finishing and carcass grading to propose best practices. Each year the beef from 30 steers are served in the dining halls.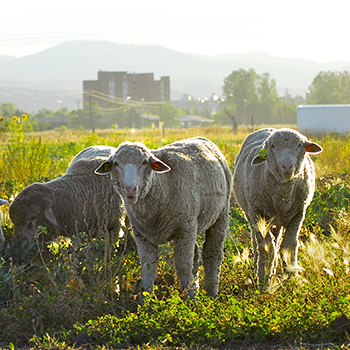 MSU Lamb
Lamb raised by MSU's College of Agriculture is also served on campus. Students manage the Red Bluff Ranch ewe flock, learn about proper nutrition, reproduction, economics, and health related to efficient sheep production. American lamb offers the basis for delicious, culturally authentic cuisine.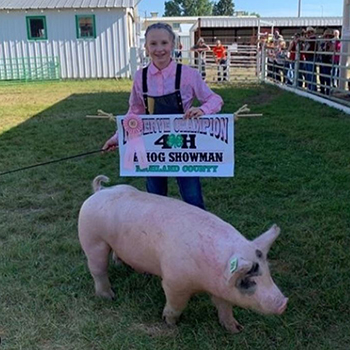 Youth Livestock Auctions - 4H & FFA
Each summer our culinary staff travel to County Fairs located across the state to bid on pigs and goats raised by 4-Hand FFA members. We have supported over 100 young producers. Each fall, we host a Livestock Appreciation Dinner to celebrate our MSU partnerships.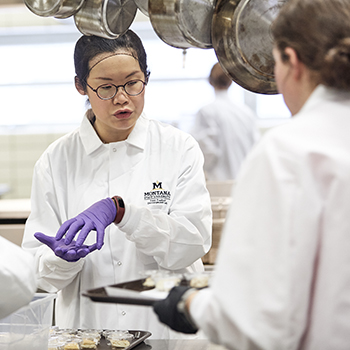 MSU Food Product Development Lab
MSU undergraduate and graduate students studying Food Science work with local food vendors on product development to improve the quality of their items. This lab offers the potential for Montana businesses to craft the highest quality foods, with the support of high-tech lab equipment.

Farm to Campus Vendors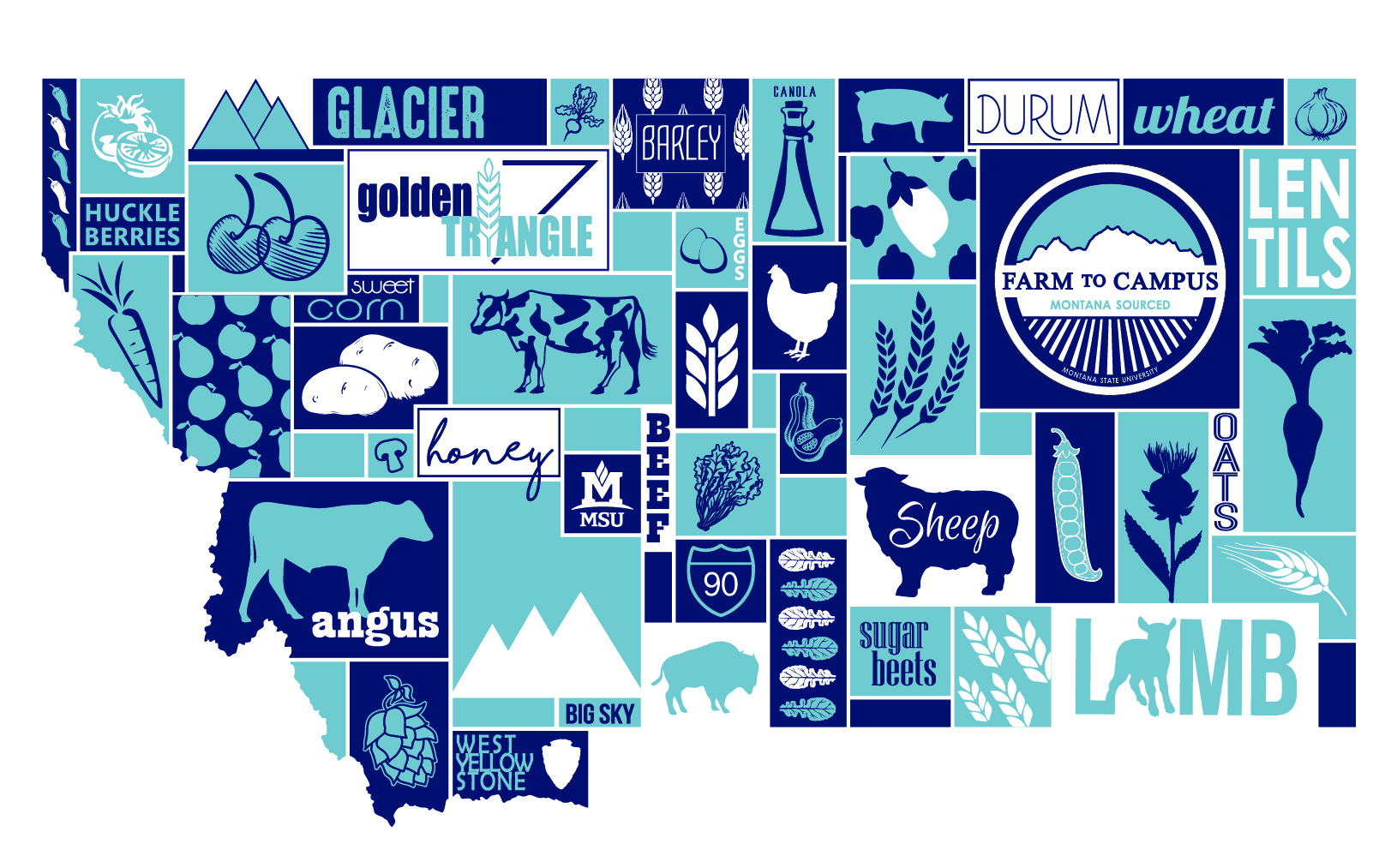 Delicious foods from these Montana companies can be enjoyed throughout our operations.
4-H of Montana, Alpine Touch, Amaltheia, Bausch Potatoes, Becky's Berries, Bequet Caramel, Boja Farm, Bozeman Brewing Company, Bozeman Spirits Distillery, Bridger Brewing, Buffalo Wallow Ranch, C & K Meats, Chalet Market, Chance Farms, Cloud Nine Farm, Cooks Honey, Country Pasta, Cream of the West, Daily's Premium Meats, Dean's Zesty Beverages, El Topo Cantina, Elliott's of Montana, Farmented, Fat Robin Orchard, Fisher Spice Co, Flikkema Farm, Forbidden Fruit Orchard, Franz Bakery, Gallatin Valley Botanical, Garden City Fungi, Garlic Head, General Mills, Ghost Town Coffee Roasters, Gluten-Free Prairie, Golden Valley Colony, Grain Craft, Half Moon Free-Range Eggs, Hamilton Packing Co, Harrington Bottling Co, Headframe Spirits, Ice House, Kalispell Kreamery, King's Cupboard, KornUtopia, Kracklin' Kamut, Lifeline Farm, Lower Valley Processing, M3 Meats, Marias River Farms, Meadow Gold Dairy, Meyer Ranch, Mill Creek Farm, Mission Mountain Organic Eggs, Montana Blueberries, Montana Flour & Grains, Montana Gluten Free, Montana Highland Lamb, Montana Milling, Montana Natural Lamb, Montana Natural Pork, Montana Ranch Beef, Montana Roots, Montana Tamale Co, Montana Wagyu Cattle Co, Moss Farm, Mountain Fresh Italian Ice, MSU College of Agriculture, Native Fish Keepers, Oil Barn, Olivelle, On The Rise, Pasta Montana, Pioneer Meats, Plate and Pantry, Pony Produce, Quality Foods Distributing, Ranchland Packing Co, Rawhide Meats, Redneck Meats, Root Cellar Foods, Roots Kitchen & Cannery, Senoritas, Smoot Honey, Spencer's Valley View Farm, Springdale Colony, SporeAttic Gourmet Mushrooms, Steer-A-Year, Stillwater Packing, Streamline Farms, Superior Meats, Sysco, Terra Greens, Terrapin Farm, The Pit Stop, Three Hearts Farm, Timeless Foods, Tipu's Chai, Towne's Harvest Garden, Tucker Family Farm, Tumblewood Teas, Vintage Cheese Co, Western Montana Growers Coop, Wheat Montana, Wilcox Family Farms, Wilcoxson's Ice Cream, Wild West Foods, Willie's Distillery, Yellowstone Coffee Roasters