Student Employment - Detail & Benefits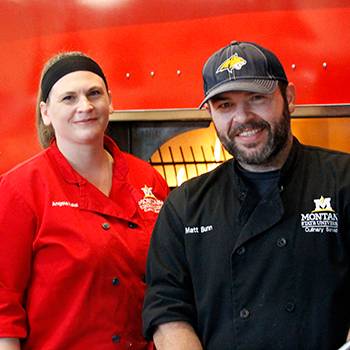 What to Expect
We offer flexible, 2+ hour shifts, scheduled around your classes, between 6am and 10pm.
Studentsmay work 2 to20 hours per week,weekend and holiday shifts are available.
Competitive pay - starting at $16.
No experience necessary - we train on the job!
All of our departments accept work study.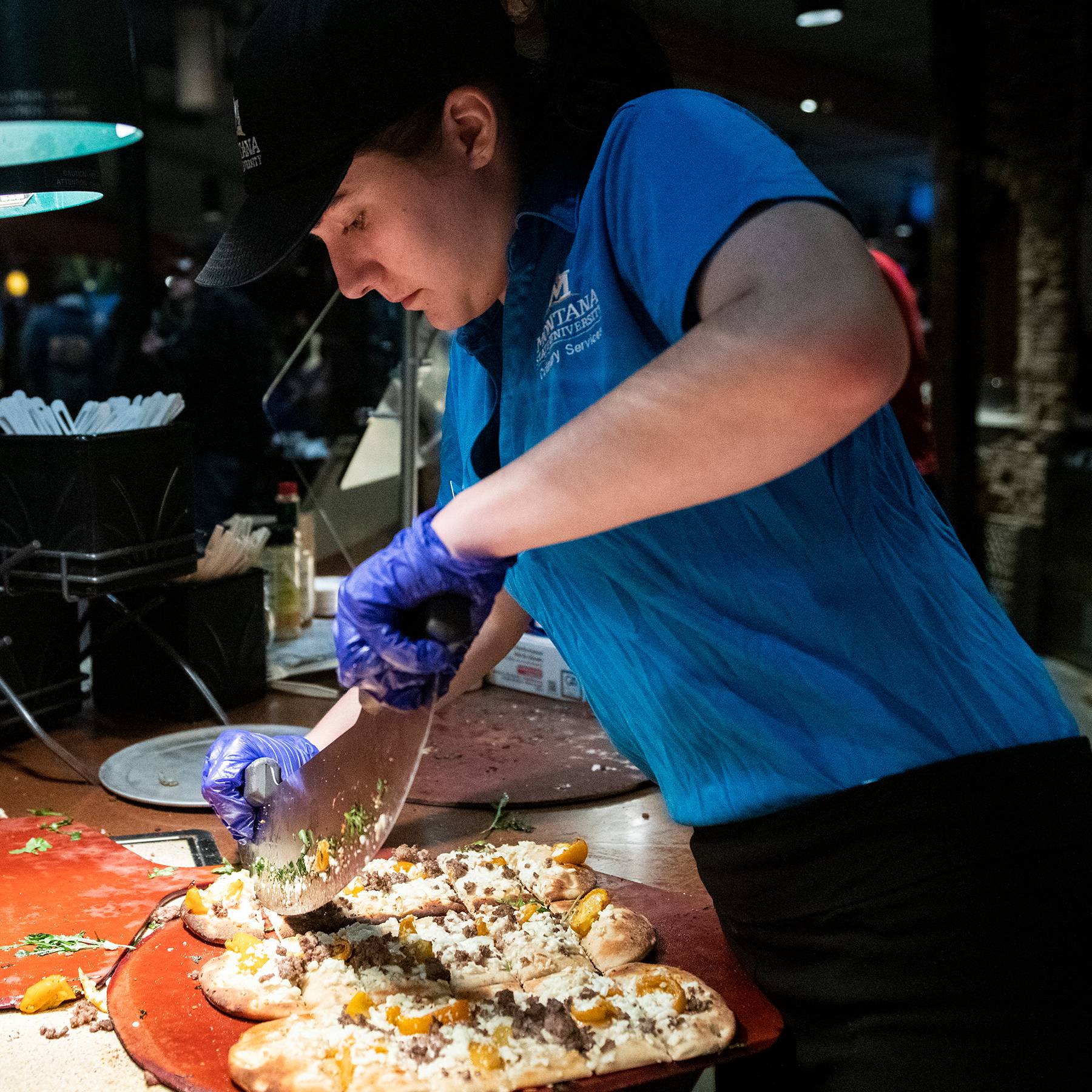 Incentives & Benefits
$100 Student training bonus - Bobcat Bootcamp
Semester raises and sliding scale bonus
Student management opportunities
Early dorm check in
$100 Refer-A-Friend bonus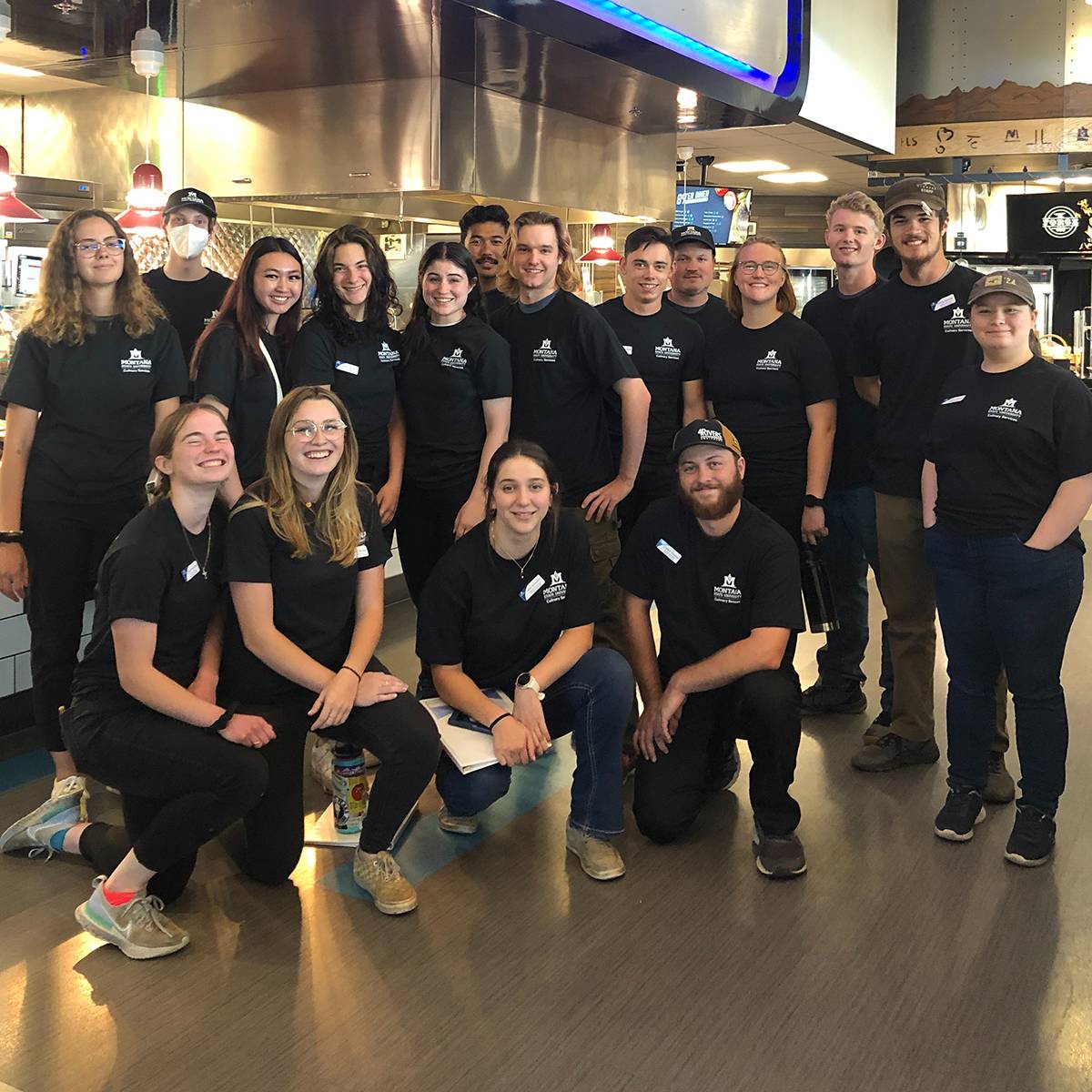 Bobcat Bootcamp
Applicable for fall semester & students only
Available for all culinary operations
Lucrative bonus incentives

Receive extensive on the job training before school starts

Move in early - culinary services will cover the fee

Get shift priority for schedules

Build solid social relationships & foundational structure with teammates before school starts

Complete all food safety trainings early

Retain invaluable professional development for your future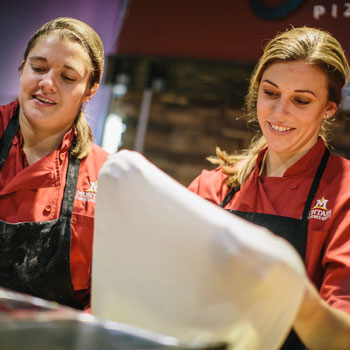 Dining Halls
Food prep, barista, cooking, cleaning, delivery and dishwashing positions.
Work 1 weekend shift or 3 closing shifts every week.
Free meal with every shift.
Retail & Coffee Shops
Retail food and coffee shops across campus.
Barista, cashier, food prep, cooking, cleaning, and dishwashing positions.
50% off food discount at retail operations.
Free meal with every shift.
Catering
Event prep and breakdown, food prep, serving, cleaning, and dishwashing positions.
6 hours/week minimum, guaranteed hours.
Free meal with shifts.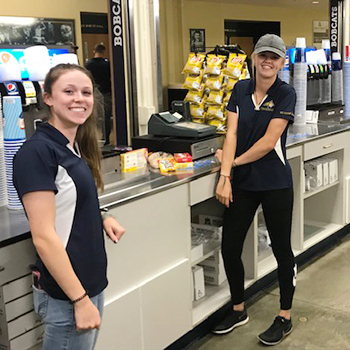 Concessions
Work all football games and major events.
Shifts are mostly on nights and weekends.
Prep shifts available during the day.
Free meal with every shift.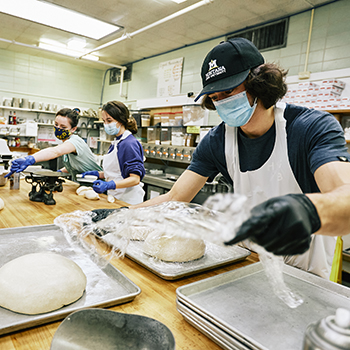 Indulge Bakery
Food prep, packaging, cleaning, and dishwashing positions.
Free meal with every shift.
Full Time & Part Time - Detail & Benefits
What to Expect
We offer both full time & part time jobs.
Positions are hired at either 12 or 10 months.
We hire entry level to skilled culinary, baker, warehouse, and management positions.
Most positions are overtime eligible.
Get paid every 2 weeks, year round.
Earn vacation & sick leave.
Professional development opportunities and trainings conducted throughout the year.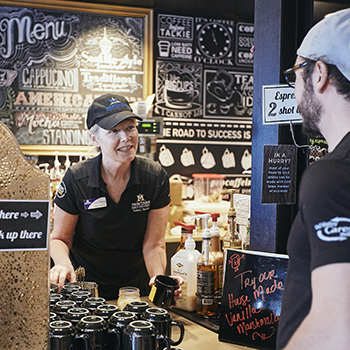 Full Time Incentives & Benefits
Full insurance package, retirement and more
MSU employee tuition waiver - up to 6 credits per semester
Dependent partial fee waiver - available after 5 years of service
Discounted cell phone rates
Discounted membership to the Fitness Center
Part Time Incentives & Benefits
Up to 16 hours per week, hours are available 7 days a week from 5:30am through 8pm.
Discounted cell phone rates
Discounted membership to the Fitness Center
Testimonials
Megan M
Catering
"Working for University Catering allows for me to be involved with fun events around campus and be involved in the community. Not only is the flexible schedule nice, but the people and friendships I have made within catering have allowed me to flourish. Working in catering has also saved me money by providing food after events."
Alex L
Concessions
"Working on campus with concessions gave me the opportunity to make money without worrying about class schedule conflicts, and I think that's important. I enjoy working with everyone at concessions and getting to experience all of the various events being held at MSU. When the semester ends, and winter break begins, students have the freedom to head home for the break without worry of jeopardizing their position of employment. The environment is very welcoming and fun, which is nice when you have to work after a long stressful day of classes."

Eric Y
Miller Dining Commons
"I really enjoy all the people I work with. I love the variety of different stations I can work at. It's easy to go to school and work here."

Haley B
Indulge Bakery
"Working at Indulge Bakery has brought me so many opportunities that have been so positive during college. I have been able to work within a schedule that I can also attend classes with no stress. The staff are people that are kind and people who will push me to learn in a welcoming environment. I always know when I go in for a shift I will be met met with excitement."
Blake K
SRO Coffee Shop
"The opportunities that I have to meet new people and make connections on campus while enjoying a favorite hobby of mine, is something that I feel like MSU coffee shops do well. I am also very thankful for my coworkers and supervisor that are able to be flexible with my schedule."