NASX 515: Native Food Systems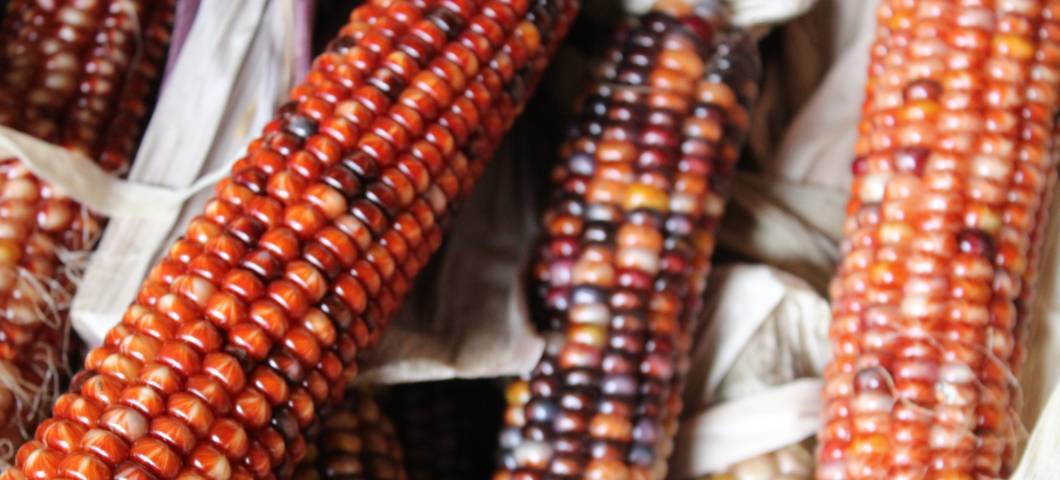 NASX 515: Native Food Systems
Online
Credit: 3 graduate
Instructor(s): Marissa Spang
Course Description
Course co-convenes with NASX 415
Using examples from across North America, this course will investigate relationships between Native American food, culture, knowledge and ecology. We will explore environmental stewardship techniques and agricultural innovations that provide plants and animals for sustenance; learn about the worldviews and values that guide these practices; and discuss the impacts of changing political landscapes on the health and food culture of Native peoples. This course will include a strong focus on contemporary food systems, including diverse efforts to protect, promote and revitalize Native foods. Through the lens of food systems, we will also engage topics that are integral to Native American Studies: tradition and modernity, cultural reclamation, sovereignty, indigenous knowledge and cultural property rights. Readings include creation stories, historic accounts, scientific articles, and popular writing, including works by prominent Native writers.
Please note that syllabus is tentative and subject to changes before course begins.
Syllabus
Meeting Place and Times
Online
Instructor(s)
Marissa Spang. Marissa Spang (Esevona'e), M.Ed., descends from Chief Morning Star through her ke'eehe (Cheyenne grandmother) and of Pretty Shield through her kaa'laa (Crow grandmother). She obtained her B.A. degree in Native American Studies from Dartmouth College and her M.Ed. in Learning Sciences and Human Development from the University of Washington. Her work actively attends to the storied and lived collective continuance of Indigenous peoples, by Indigenous peoples - particularly in the context of everyday human repair, repatriation and practice of respectful relations with the natural world by employing Indigenous sciences and ontologies, while finding ways to adapt/integrate Western science. Such an approach works and emerges directly with/in land - in so doing, a host of ecological relations are restored, as well as Indigenous peoples' knowledges, their sense of self and active, self-determining presence on their territories as good relatives/scientists/citizens.
Prerequisites
NASX 105 or NASX 232 and upper division standing
Time Commitment:
10-12 hours per week. If you are unfamiliar with this field of study and/or method of delivery, you may require more time.
Tuition and Fees
If you are accepted into a qualified online program, see the appropriate MSU Online Only Tuition and Fee table below:
If you are also taking a face-to-face course, please refer to the MSU Fee Schedules.
Required Books/Materials
Tending the Wild: Native American Knowledge and the Management of California's Natural Resources
Author: M. Kat Anderson
Publisher: University of California Press; 1 edition (June 14, 2005)
ASIN:B005T5O75A
ISBN 10: 0520238567
Price new: $26 paperback (Less expensive used copies and electronic versions should be available online.)
Foods of the Americas: Native Recipes and Traditions
Author: Fernando Davina, Marlene Davina
Publisher: Ten Speed Press (June 8, 2010)
ISBN13: 978-1580081191
ISBN 10: 1580081193
Price new: $22 (Less expensive used copies are available online.)
Buffalo Bird Woman's Garden: Agriculture of the Hidatsa Indians
Author: Gilbert Wilson
Publisher: Minnesota Historical Society Press; 1 edition (June 30, 2009)
ASIN: B01N9OXWXD
Price new: $12 (Less expensive used copies and electronic versions should be available online.)
A Taste of Heritage: Crow Indian Recipes and Herbal Medicines
Author: Alma Hogan Snell
Publisher: Bison Books (October 1, 2006)
ASIN: B003NHSBF8
Price new: $12 (Less expensive used copies and electronic versions should be available online.)
Computer Requirements:
Internet access
A device and browser that pass the system check for Brightspace LE, MSU's learning management system.
For course information: Please contact Marissa Spang at

[email protected]

.
How to Register
You must be accepted as a student to Montana State University to take this course.
After your application has been accepted, you will register via MSU's online registration system, MyInfo.
Registration requires a PIN number. Learn how to find your PIN.
Once you have your PIN, learn how to register through MyInfo.