Dear Bobcat parent and family members,
As we enter the final weeks of the semester, we want to make sure that students are taking good care of themselves and laying the groundwork for success during finals week. The end of the semester is a challenging time for students, and this year they are also dealing with the pandemic.
MSU Counseling and Psychological Services (CPS) has adjusted its services to respond to current stresses faced by students. As finals approach, please continue to check in with your student and encourage them to maintain their study, sleep and eating routines and seek help if they are feeling anxious, irritable, low self-esteem or frequently sad.
CPS has a webpage dedicated to addressing final exam stress that contains useful reminders and self-care recommendations. CPS has found that reaching out to community members is an important part of managing stress. They have developed drop-in Virtual Connection Spaces facilitated by a counselor for students seeking support from their peers. Finally, CPS's Let's Talk Drop-In Services offers students an opportunity to easily consult with a counselor without initiating formal counseling.
If you or your student are concerned about the welfare of a student, please complete a Campus Assessment Response Evaluation (CARE) Referral. Sometimes people cannot or will not ask for support, so informing us of your concern may be a critical factor in assisting someone who is struggling. There are many reasons why someone might need help, including, but not limited to: threats of suicide or self-harm, threats regarding violence to others, other mental health-related concerns, and concerns to the safety of the community.
If you ever consider a situation to be an emergency, call 911 or if you live out of the area and are calling about a student living in Gallatin County, call 406-994-2121, ext. 4. If it is not an emergency, please submit a CARE Referral by visiting the CARE Program website.
Finally, as I mentioned in an earlier communication, Governor Gianforte signed House Bill 102 into law on Feb. 18, allowing concealed carry and open carry in public places, including Montana University System (MUS) property. For our campuses, the law has an effective date of June 1, 2021.
Currently, the Office of the Commissioner of Higher Education (OCHE) is beginning work on a system-wide policy to implement the provisions outlined in HB 102. This work is just getting underway, with current emphasis on a review of similar laws in other states and any corresponding campus policies. By early May a draft policy proposal will be developed, and a final policy proposal will be presented to the Montana Board of Regents for approval at their May meeting which is scheduled for May 26-27.
Both OCHE and the Board of Regents are inviting feedback from students and the public on the implementation of this new law as follows:
In writing, by emailing OCHE at

[email protected]

. All emails to this address are saved and read by those working on the draft policy and will be made available to the Regents.
During a virtual listening session with the members of the Board of Regents Academic, Research, and Student Affairs (ARSA) Committee on Wednesday, May 12, from 3 to 5 p.m. MDT via Zoom.

The public is invited to this session to listen, and/or to offer commentary and feedback. Further details about how to access and participate in the May 12 session will be made available at

https://mus.edu/PublicMeetings.html.
Warm regards,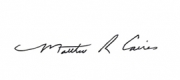 Matthew R. Caires
Dean of Students