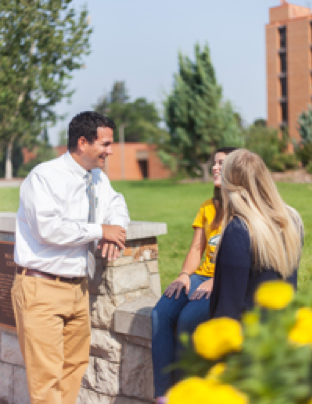 Dear Bobcat Parent and Family Members,
Welcome to all our new and returning parents to Montana State University! You are receiving this email from me today because you are connected to a currently enrolled MSU student. It's a pleasure to welcome you into our academic community.
For those of you who didn't meet me at an orientation session, my name is Matthew (Matt) Caires, and I serve as the Dean of Students at MSU. I have held this position for the past eight years during an incredible chapter in MSU's history. As Dean of Students, it is my job to help create a safe, healthy and engaging student life experience on our campus for your student.
At Montana State University, you will consistently hear from sectors across campus because we believe parents and family members are our partners in student success. I will be sending email updates throughout the academic year to keep you informed about campus activities, resources, and upcoming deadlines. As we begin the fall semester, you may receive my emails a little more often, but as we settle in to the academic year the frequency will taper off.
As always, we are here to support you and your student. If we can offer any guidance or advice, please do not hesitate to contact us at [email protected] or call (406) 994-2826. Also, please see all our programs and services at www.montana.edu/parents.
Kind regards,
Matthew R. Caires,
Dean of Students
P.S. Here's a link to a recent New York Times article that has some great advice about helping teenagers with college readiness. I highly recommend reading the piece when you have a few minutes.
Bobcat Parent & Family Program
174 Strand Union Building | P.O. Box 174220 | Bozeman, MT 59717
www.montana.edu/parents | [email protected] | 406-994-7359