Dear Bobcat parent and family members,
As the saying goes: It all comes down to this.
We're down to the final week of classes and then a week of final exams. If you're the parent of a first-year student, congratulations--only seven more semesters to go. If, on the other hand, you're the family member of an upper-class student, the light is shining brighter, and the end is in sight.
Or, if you happen to be a parent or family member of a student who will be graduating this winter--Hallelujah! I'm looking forward to seeing you and all of your family members as we celebrate your student's accomplishments at Fall Commencement, December 14, in the Brick Breeden Fieldhouse.
With the end of the semester comes a fair bit of stress for our students. Our Office of Health Advancement has an entire website offering students tips and techniques for managing their stress during this busy time of year. Also, if your student needs additional support, please encourage them to set up an appointment with one of our staff in the Counseling and Psychological Services office.
Beyond academic requirements, I realize that one of the additional stressors for many students is planning where to live next year. Because making decisions around living arrangements can be time-consuming, it's advantageous to consider options sooner with your student--especially if they have never lived off-campus or on their own. To help you and your student with local resources and to navigate the complexities of housing issues in Bozeman, our Parent and Family Program is hosting a live webinar, December 11 at 12:00 p.m. For more information and to register, visit this link for the Off-campus Living 101 webinar.
You can also learn more about the transition to living off-campus by visiting our off-campus living guide.
Finally, students who currently live on or off-campus and plan to leave a car in Bozeman during the winter holiday are highly encouraged to park their vehicle in Bison lot 26, Bobcat lot 18 or Moose lot 21 at no cost. Students parking their car in these lots on campus make it easier for both the City of Bozeman and MSU to keep the streets and other lots clear of snow. It's no fun coming back to Bozeman after being out of state for three weeks to find your car buried under feet of snow or towed to an impound because it wasn't parked in compliance with city code.
Sincerely,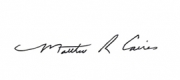 Matthew Caires
Dean of Students
P.S. You may have received a letter in the mail from me or heard from a student-caller recently asking you to support the programs that my office facilitates and sponsors. Those who contribute are directly helping us meet the health and safety needs of our students. My sincerest thanks to you if you have donated or if you are considering making a gift.