Dear Bobcat parent and family members,
Well, the Bobcats have done it again! Our Bobcat football team has won another game, placing them in the upcoming FCS semifinals this weekend in South Dakota. Football season has been so much fun this year, and it seems that the Bobcats are unstoppable at home -- they have won 20 games in a row when playing in Bozeman. I tip my cap to Coach Vigen, his coaching staff and our student-athletes.
There are two important items to discuss with your student while they're home for the winter break:
1. Ask if they have registered for the spring 2023 semester. If not, open registration is ongoing! There is still plenty of time for your student to resolve registration holds, meet with their advisor and choose their schedule for the spring semester. Students have until Jan. 24 to register online through MyInfo on the MSU website. Instructors can add students to their courses through Jan. 31. The Registration Process webpage has detailed information and links to resources. For in-person assistance, students can visit 111 Montana Hall.
2. Check in to see if your student has applied for scholarships. If not, it's very straightforward to apply through Cat Scholarships, our centralized scholarship application portal. Deadlines for many scholarships are rapidly approaching.
I also recommend leaning into a conversation about their grades. Fall semester grades will be posted on MyInfo late next week, and while the university cannot legally share grades with parents, students certainly can. From my perspective, you should know how your student is doing in school, especially during their first year -- and if you are helping to finance their education.
In preparation for winter break, we've been communicating with students about long-term parking during the break. MSU will again offer winter break parking in Bison Lot 26 and Bobcat Lot 18 for all students, faculty and staff. We've had a lot of snow recently, and storing vehicles in one of these lots makes it easier for the city of Bozeman and MSU to keep streets and parking lots clear of snow. In addition, this prevents cars parked on city streets from being buried in snowbanks created by snowplows.
If your student is leaving a car on campus during winter break, remind them of these important details:
A permit is not required to park in Bison Lot 26 and Bobcat Lot 18 from Dec. 16 through Jan. 17.
MSU requires a permit to park in all other campus lots during the break.
Vehicles parked in the same location for more than three consecutive days must be parked in lots 18 or 26 to facilitate snow removal.
Failure to adhere to these guidelines may result in the vehicle towing at the owner's expense.
MSU is offering a permit for covered parking on the second and third floors of the MSU parking garage. The cost is $125, and this permit will allow parking in the garage from Dec. 12 through Jan. 17. Students can purchase these permits through the

MSU Parking Portal.
Questions about parking can be directed to 406-994-1723 or [email protected]. Or visit the Parking Services website.
If your student is flying home for the winter break, the Office of Student Engagement offers an Airport Ride Reimbursement Program. Students can be reimbursed up to $15 per ride for taxi or rideshare (Lyft, Uber) services. Please visit the Airport Ride Program webpage for complete details, including eligibility criteria and how to request reimbursement.
This is our final message of the semester, and I want to thank you for reading my emails and all who responded throughout the fall. We appreciate the feedback -- your perspective matters to us! Thank you for your civility and kindness in communicating with us. In case you missed any of these messages or want to go back and find a link to a resource, we've posted the communication series online.
We'll be back in touch soon as we gear up for the spring semester of 2023.
Happy holidays to you and yours!
Take care,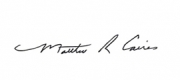 Matthew R. Caires
Dean of Students
P.S. If your student is an artist or designer, please encourage them to submit a proposal for the Norm Asbjornson Hall, first-floor artwork panel. This art installation space is 20 feet wide and 10 feet tall and is in a prominent location in the building. The winning student or team will receive a $2,500 scholarship and funding for the materials and installation. Check out the artwork contest website for more information.