Dear Bobcat parent and family members,
MSU's student-athletes are rocking it this semester. Our men's and women's alpine and Nordic skiing squads are having an excellent winter season! Check out the Bobcat ski teams' newsfeed for performance results at last week's Rocky Mountain Intercollegiate Ski Association championships. Our men's and women's track and field teams both finished in the top three at the Big Sky Conference Indoor Championships, and our basketball teams head to Boise next week for their own conference tournament.
Tomorrow, March 1, is the deadline for undergraduates to apply to graduate in summer or fall 2023. More information is available on the Office of the Registrar's Graduation Process and Application webpage. If your student plans to graduate in the summer or fall of 2023, please remind them of tomorrow's deadline.
Many academic and extracurricular programs and groups our students are involved with raised funds for their projects through MSU Giving Day, a 29-hour online crowd-fundraising event held on Feb. 15-16. This year, 1,670 donors raised over $386,000, directly supporting students by opening doors and creating opportunities through programs and resources inside and outside the classroom. Thank you if you participated to help make the effort a success!
During MSU Giving Day 2023, teams raised support and awareness for 86 MSU projects. To learn more about the annual fundraising event and see the complete list of teams and funded projects, visit givingday.montana.edu.
Speaking of student support programs and resources, on Feb. 14, MSU held a grand opening for the new office space in the SUB for the Off-Campus Student Life program, and I could not be more pleased. The office is staffed on weekdays from 8 a.m. to 5 p.m. and serves as a hub for students who are looking for roommates and places to rent; referrals to various resources providing nutritional and mental health support, legal services, childcare and basic transportation; and information about what to look for when choosing a place to live and what to know before signing a lease.
Our student government, the Associated Students of MSU, launched the Off-Campus Student Life program last year to help students transition into living as good neighbors in the Bozeman community. The program proved so popular that ASMSU sponsored an initiative to house the program in its own physical office in the SUB.
Finally, I want to conclude this email by plugging an excellent student health and wellness resource: YOU at MSU. MSU launched this online tool a year ago to help students increase their well-being with tips and tools for everything from mental and physical health to friendships and finding balance. Students can also find MSU resources for topics from finances and managing anxiety to addressing addictions and improving sleep. Please encourage your student to utilize these resources by visiting the YOU at MSU website.
Kind regards,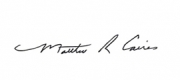 Matthew R. Caires
Dean of Students