Dear Bobcat parent and family members,
I hope that your student has arrived safely back in Bozeman and is ready for the start of classes. As the spring semester gets underway, the university continues to strive to keep our campus community safe and healthy. Last week, we received very encouraging news on two COVID-19 fronts.
First, President Cruzado announced that MSU will provide free asymptomatic COVID-19 testing through Jan. 22 to students living in our on-campus residence halls. Rapid tests are being administered at our Student Testing Center on the east side of Bobcat Stadium and will deliver results in 15 to 30 minutes. These tests, for residence hall students who are not showing symptoms of the virus, are being offered in addition to the university's continuing free symptomatic testing program, which is open to all students.
Students and parents requested asymptomatic testing throughout the fall semester, and the university worked closely with the Montana University System, Office of the Commissioner of Higher Education, Montana Department of Public Health and Human Services and other state-level public health leaders to make this happen, and MSU is actively working with all of its partners to expand the availability of asymptomatic testing even more. If your student is living in one of the residence halls, please encourage them to take advantage of this opportunity by scheduling an appointment at montana.edu/health/testing.
Also last week, President Cruzado announced that the COVID-19 vaccine is now being administered on campus. The state is currently in Phase 1A, which includes frontline health care workers and health care workers with direct patient contact or virus exposure. Accordingly, the university has begun vaccinating health professions students in clinical programs where they have contact with patients. The timeline for distribution and the quantities of doses that will be available at MSU is being determined at the state and federal levels. The Montana Department of Public Health and Human Services has developed a statewide vaccination phasing plan. We will continue to update you about the availability of vaccines on campus throughout the semester.
In addition to the physical well-being of our students, we are working hard to support their mental and emotional health. At the beginning of each semester, the university offers MSU Debut, which is a collection of co-curricular events and activities that foster community, inclusion and belonging. For the spring semester, our MSU Debut team has organized a full slate of fun and exciting programs, such as virtual trivia and in-person SINGO, a game just like bingo that is played with songs instead of numbers.
Many MSU Outdoor Recreation Program clinics have also been planned for activities, including avalanche rescue, cross country skiing, climbing wall and ice skating on a campus skating rink. Programs have been designed to reduce the risk of COVID-19 transmission. If your student is looking for opportunities for fun, fitness and connecting with other students, please make sure they are aware of MSU Debut.
Even though the past week brought good news regarding COVID-19 testing and vaccines, we continue to need your help reminding students about the importance of individual responsibility and remaining vigilant to reduce the risk of spreading the virus.
Many regards,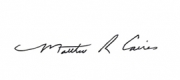 Matthew R. Caires
Dean of Students