Dear Bobcat parent and family members,
With spring break next week, and our students traveling all over the place, I thought I'd share some vacation safety tips for you to pass on. There are some helpful reminders in this article, "11 Spring Break Safety Tips for College Students," on the Collegiate Parent website. If they are planning to travel abroad for the break, students can verify the COVID-related restrictions and requirements for the U.S. and other countries by visiting the CDC's International Travel website.
Speaking of safety, I occasionally like to share information about our policies and procedures for reporting crimes and other emergencies on campus, including the numerous safety programs designed to prevent injuries or other dangerous incidents. MSU provides this information in our Annual Security and Fire Safety Report. The report also includes institutional policies for campus security, alcohol and drug use, crime prevention, sexual assault and other matters. I encourage you to review this report and let me know if you have any questions, concerns or feedback.
If your student is coming home or remaining here in Bozeman for spring break, they might consider getting a jump on searching for an internship or job. It's the perfect time to work on their resume and begin applying for summer jobs. Does your student need help writing or revising a resume? If so, they can set up a career coaching appointment through the CatTracks portal over the break (or after!) by calling the Allen Yarnell Center for Student Success at 406-994-4353 or visiting the AYCSS's Resume and Cover Letter Writing webpage.
Another program of note: if any of you have younger children who will be freshman at MSU next fall, they might be interested in Expeditions MSU. The MSU Outdoor Recreation Program runs this student engagement and community-building program, consisting of a five-day, four-night backpacking trip in the Montana backcountry. Students spend time getting to know fellow first-year students while learning skills that will help them navigate the outdoors and college through fun and challenging group experiences. No experience is necessary to participate, and students can use their own gear or use equipment from the Outdoor Recreation Program. Registration for Expeditions MSU opened on March 2. Visit the Expeditions MSU website for more information about session dates, price, student expectations, arrival information, gear list and more.
On Feb. 5, we held the first-ever MSU Campus Rail Jam, sponsored by the Office of Student Engagement, ASMSU and the Residence Hall Association. More than 2,000 people came out to enjoy this freestyle ski and snowboard event where competitors showed off their best tricks on a slopestyle course. The course was custom-built on campus next to Jabs Hall and showcased amazing lighting design and creative features. In addition to the competition, the event included community sponsors, food trucks and an avalanche rescue practice park. Because of the resounding success, we are already planning next year's event.
Take care,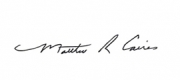 Matthew R. Caires
Dean of Students
P.S. If your student needs a ride to the airport for spring break, MSU has a limited quantity of $20 ride vouchers available. Rides are available March 11-13 and March 19-20. The Airport Ride Program website has more information and a link to sign up for a ride voucher.