Dear Bobcat parent and family members,
Bozeman has officially entered the mud season. We're alternating between sunny days with temperatures in the 50s and snowy days with highs in the 30s. Soon, we'll start to see the first daffodils and tulips fight their way through the remaining snowdrifts and ice. The approach of spring -- combined with lower COVID-19 case counts in the Bozeman area and good progress with vaccination -- is resulting in a renewed sense of optimism. However, we want to make sure we have a strong and safe finish to the semester. Please encourage your student to keep up their mask wearing, hand washing and social distancing!
At MSU, the arrival of spring coincides with a variety of events to celebrate undergraduate research and creative activity. Undergraduate research is one of the great strengths of MSU and these events highlight opportunities in all disciplines across the University. The marquee event is the Undergraduate Scholars Program's Student Research Celebration. This year, the event will be held virtually on Friday, April 9, from 10 a.m. to 4 p.m. MDT. For more information, including the program that lists all participants and a link to watch the event, please visit the MSU Student Research Celebration website.
Many departments, including Earth Sciences and Land Resources and Environmental Science, hold their own research celebrations or colloquiums. This year, many of these will likely be virtual events that could be viewed by families. Please ask your student if their department is holding a virtual research celebration event and how to join.
If your student is graduating this spring, commencement ceremonies are scheduled for Saturday, May 1, at Bobcat Stadium at 9 a.m. and 1:30 p.m. Online registration for the ceremonies is open and available for students to RSVP. Graduates must register by April 2 in order to attend. Tickets are required for students and guests to enter Bobcat Stadium. Graduating students were notified yesterday that they can now invite up to four guests (up from previous two-guest limit). Students will register their guests when they RSVP themselves. Students who have already registered and would like to update their number of guests, can email [email protected] in my office.
Student and guest tickets will be delivered electronically the week of April 26, just ahead of commencement on May 1. A link to the livestream of the event will be available on the commencement website on the day of the ceremony for those not able to attend in person. Please be sure to check the commencement website regularly for the most up-to-date information.
If your student is continuing on next semester and will be living in one of our residence halls for the 2021-22 academic year, the Fall 2021 Move-In Weekend is confirmed for Saturday, Aug. 21, through Tuesday, Aug. 24. Information about how to sign up online for a move-in time will be sent to students and families from Residence Life later this month.
Finally, we've received many emails and phone calls from parents regarding the gun bill House Bill 102 (HB102), which was passed by the Montana Legislature and signed into law on Feb. 18. The Montana University System opposed this legislation in the House of Representatives and in the Senate. Now that it has been signed into law, with an effective date of June 1, the Montana Board of Regents, which governs the university system, will have some important decision-making to do at its May meeting as to how the law will be implemented. As a member of the public, you can submit your concerns, questions or recommendations to the Montana Board of Regents at [email protected] about your thoughts specific to firearms and concealed carry on campus.
Warm regards,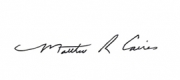 Matthew R. Caires
Dean of Students
P.S. Mark your calendar! The Fall 2021 Parent-Family Weekend is scheduled for Oct. 1-3. More details will follow in this newsletter. You can also check the Parent and Family Weekend webpage for updates.