Dear Bobcat parent and family members,
We know the semester is flying by when we send a message focused on registration for summer, fall and graduation!
Please do me a favor: The next time you connect with your student, ask if they know the name of their academic advisor. If they don't readily recall their advisor's name, give your student a homework assignment for the next time you visit by letting them know that you plan to quiz them on who their advisor is. Your student can quickly look up the name of their academic advisor through their MyInfo account. This information is critical because all students must meet with their advisor before registering for summer or fall classes.
Academic and faculty advisors will also be sending emails to their advisees to schedule advising appointments in the coming weeks. Students who are considering a change of major and students who have general advising questions can call the Academic Advising Center at 406-994-3532 for additional information and help.
For continuing students, summer and fall course registration is right around the corner. Priority registration for students begins March 29 and follows the Summer/Fall 2021 Registration Timetable. All current students are granted priority registration, allowing them first choice of courses before new or transfer students may register. The goal is for current students to be registered for summer and/or fall courses by April 15 when open registration begins. By registering during priority registration, students are more likely to get the courses they need and the schedule they want.
If your student is interested in attending summer school to catch up or get ahead in their progress toward a degree, they can register for Bobcat 4x4 summer school courses at the same time they register for fall courses. Bobcat 4x4 courses meet four days a week for four weeks with start dates on May 10, June 7 and July 6. With hundreds of online classes spread across three sessions, students have the flexibility to spend a month or two in class and the rest of summer pursuing jobs or internships and enjoying summertime. Your student can search for courses offered during the summer by subject, instructor, days and times, course number and course type (i.e. face-to-face, blended, etc.) by visiting the online Schedule of Classes. Students needing summer housing should visit the Summer 2021 Housing webpage.
If your student is graduating this spring, please check out the Online Graduation Fair scheduled for Thursday, March 11. The fair provides candidates for graduation information on how to verify that they are on the official list of candidates, where they can provide their preferred name to be displayed on their diploma, how to update a mailing address for the diploma, how to RSVP for the commencement ceremony, how to order graduation regalia, and access to shopping for announcements and diploma frames.
The fair will include a live, interactive component with representatives available to chat with students via Zoom from 11 a.m. to 2 p.m., but access will be available all day and remain online after the event as well.
Services available through the Allen Yarnell Center for Student Success will also be provided at the Graduation Fair, including financial education about student loan repayment options, tax benefits and forgiveness programs; use of Career, Internship and Student Employment Services to search for an internship or job; and working with a Career Coach to explore career choices and work on resumes, cover letters and interview skills.
Finally, you may have heard about Gov. Greg Gianforte's decision to lift Montana's statewide mask mandate. However, face masks continue to be required by order in Gallatin County and on the MSU campus. In President Cruzado's Feb. 12 letter to the MSU community, parents and students, she noted that local entities can continue to require practices deemed necessary for public health. MSU's continuing face mask requirement is supported by guidance from the Board of Regents of the Montana University System and the Gallatin City-County Board of Health's ruling. When you speak with your student, please reiterate the continued need to wear face masks, which are one of the simplest ways to help slow the spread of COVID-19.
Warm regards,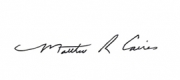 Matthew R. Caires
Dean of Students
P.S. There's a Service Saturday opportunity on March 6. Bozeman neighbors in need of assistance keeping sidewalks clear of snow and ice have been identified around town. Your student could volunteer by checking in with the Office of Student Engagement, picking up a snow shovel, a location assignment and helping out!